Today started slowly with the morning mostly lost to blog writing, email writing and app making. Sometimes the computers steal us away from our holiday, but we have to keep up with work too ;)
We decided it was time for some vegetables and headed to Sweet Tomatoes for brunch :) We love this place, so much salad and tasty soups and yummy fresh baked bread :) Unfortunately they seem to have stopped sending us coupons – we usually go a few times with multiple vouchers, but this time we just had one for Chris' Birthday. At least we got one visit :) We don't think she actually scanned the coupon, so we might be sneaky and go again with it ;)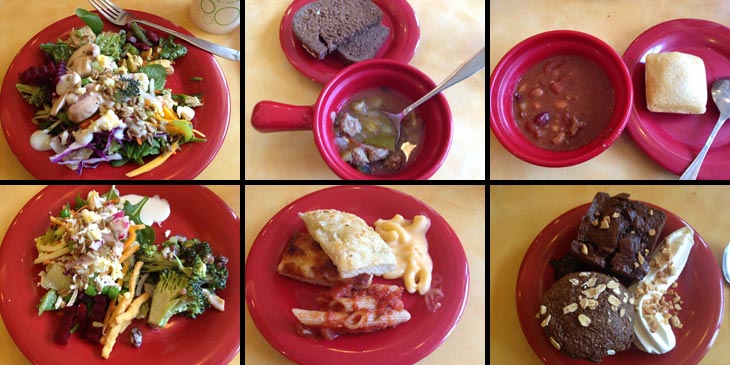 Then we stopped by the cactus garden again as there were lots of almost flowers last time and I knew there'd be some flowering going on now :) Not often you get to see cacti flowering, so we went and took some photos :)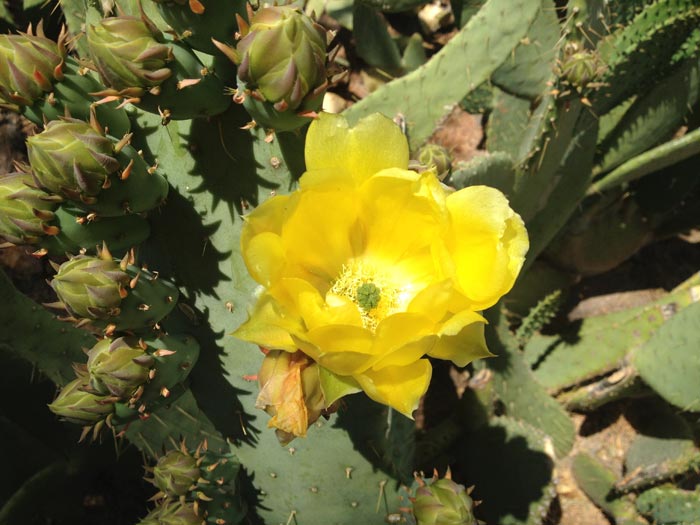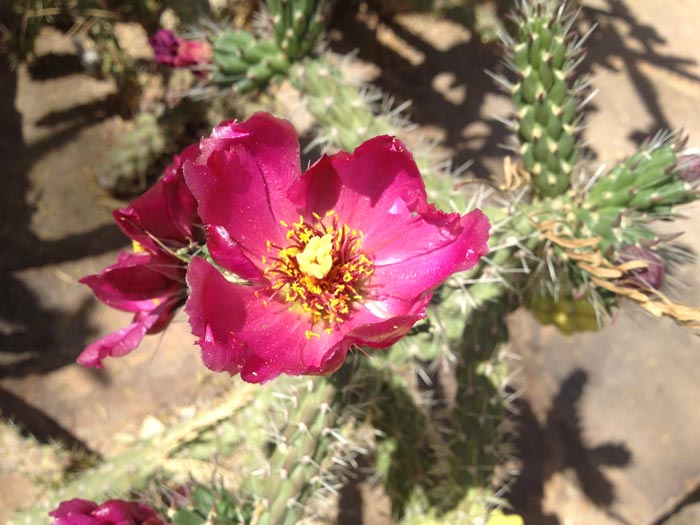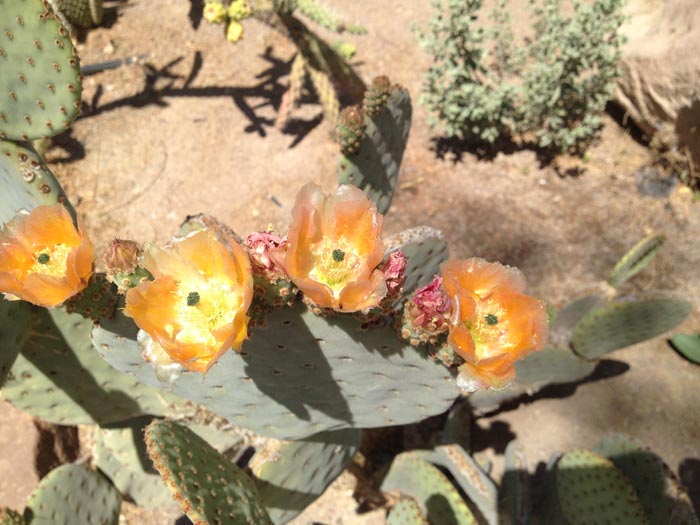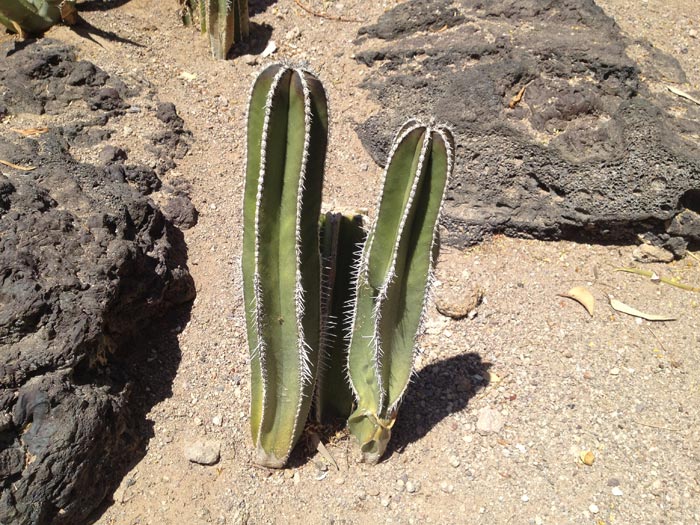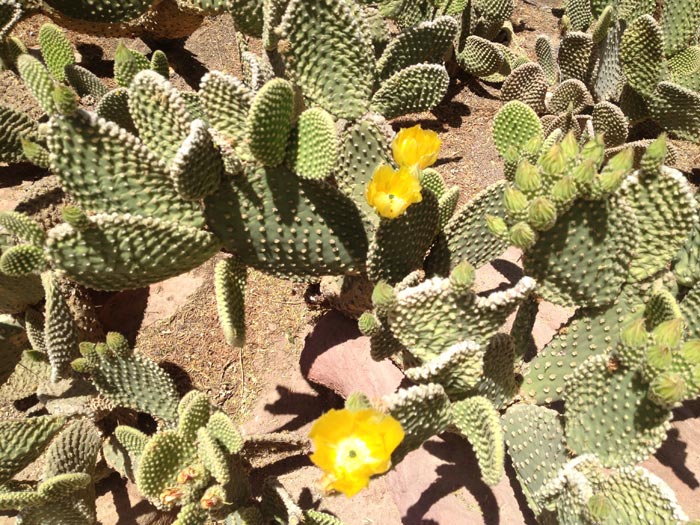 We decided it was about time we used some of the many gambling coupons we had from the 2 books of Vegas vouchers, so the afternoon was spent gambling. We started in Sam's Town where we had $10 free play each – we won $20 between us :) Then off downtown to wander along Fremont Street and stop in a few places. First up was Binions where Chris turned $10 free play into a $20 win and also was randomly given $10 (he must have earnt it on a previous trip!) Then over to El Cortez where we both had $15 free play, we only came away with $10 between us, but still free money :) Next stop was the Golden Gate, pausing to purchase a crazy drink on the way in! :)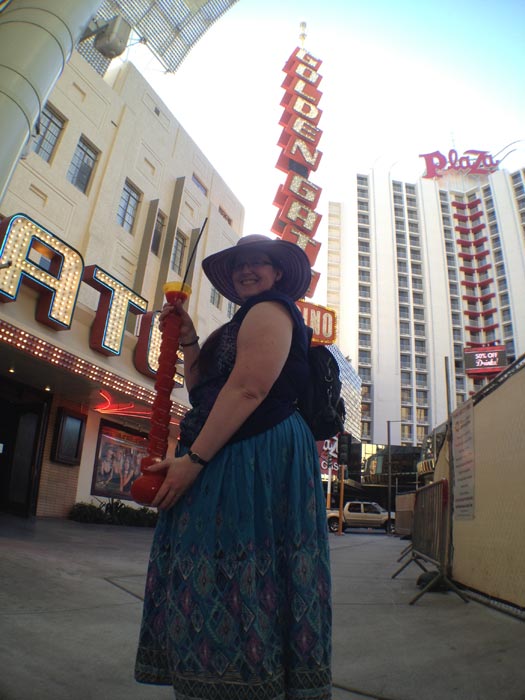 We eyed up this crazy glass the last time we were here – it's shaped like the sign and HUGE! Mine is filled with strawberry daiquiri and it cost $35! That's a lot of drink, it was very heavy! ;) Inside, I signed up to be a new player and got a $25 match play chip which Chris played on blackjack and won $50! Woo! :) I also got a pack of cards and a pair of dice for signing up :)
Time was running away with us so we started heading back to the strip, but we had to stop at Luv It's frozen custard first, particularly since I'd managed to find a BOGOF voucher! :D Half price tastiness! :D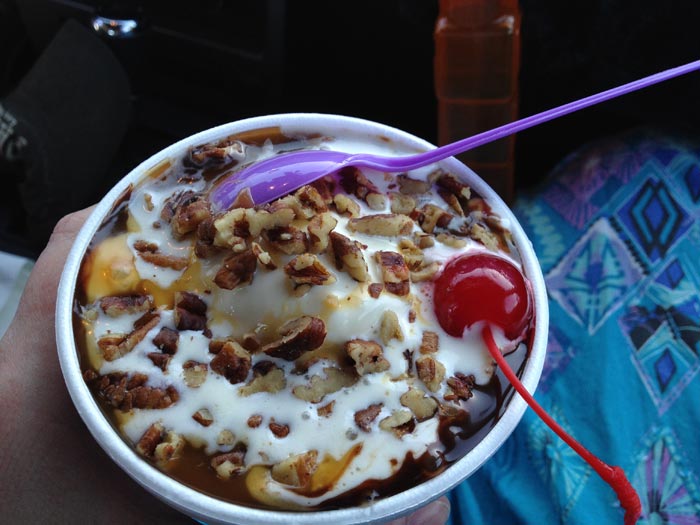 All the ice cream eating had taken a touch longer than expected and by the time we parked, we only had 20 minutes to get from the car park in Planet Hollywood, through the mall, across the strip, through another shopping center, across Aria, and up to the theatre! ARGH! It was a very fast walk and we made it with just a few minutes to spare! Sat in our seats, and the performance started :) Tonight was Zarkana, a Cirque de Soleil show. The only previous Cirque show I've seen was Criss Angel, which you may recall I really didn't like ;) But that was Criss' fault! Chris has seen a few Cirque shows and doesn't really like them, but we got free tickets through MyVegas so it seemed time to let me see one properly :)
I loved it! Seriously! Of course, now I've read the description which says "Rock Opera" I'm not at all surprised! I loved the signing, and the music, and the amazing acrobatic feats! They made everything look so effortless that you sometimes forgot to clap, till you took a moment to look at the scene and realised that normal human bodies don't do that! ;) We weren't allowed to take photos, so I'll just include the original trailer for the original version here:
The Vegas show is, I suspect, cut down slightly, as we didn't see all of those performers. Shows in Vegas are only ever 90 minutes, apparently audiences here can't cope with any longer ;) Apparently there's a story, but it was lost on me, I just saw a circus come alive with strange mutants. They sing in a nonsense but scripted language which meant I spent the whole time trying to work out what language it was, only to discover it wasn't! I guess it means we're all equally left without meaning, but I wonder if their story might have been clearer had they used English ;) Also, there were stupid clowns being annoying and distracting me from the awesome acrobatics, which was annoying! I would have much preferred the show without their stupidity! But overall, a most enjoyable evening and good free seats :)
I was very upset to discover that they don't yet have a sound track CD :( But I did get a couple of pairs of fab Zarkana socks (Chris is jealous, they didn't have mens sizes!) I will be keeping one eye on the internet for it, as I really loved the music, even with the nonsense words ;)
After the show we were supposed to be going for dinner at Pampas, a Brazilian restaurant with meat on skewers… but we weren't really hungry! Apparently too much frozen custard! So we ended up at the Palms instead, using more of Chris' comp on tasty stromboli for dinner :)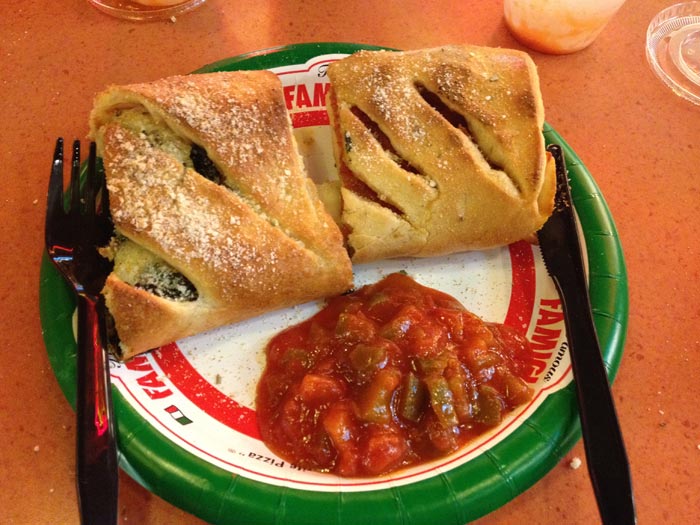 Just the right amount of food for dinner :) Then back to Hooters for more gambling ;) Although I didn't last very long, apparently I was suddenly very tired!