I have been eyeing up this beautiful fibre by Dye Candy for quite some time.  I finally gave in to temptation whilst I was ordering some beautiful yarn from her website the other day :o)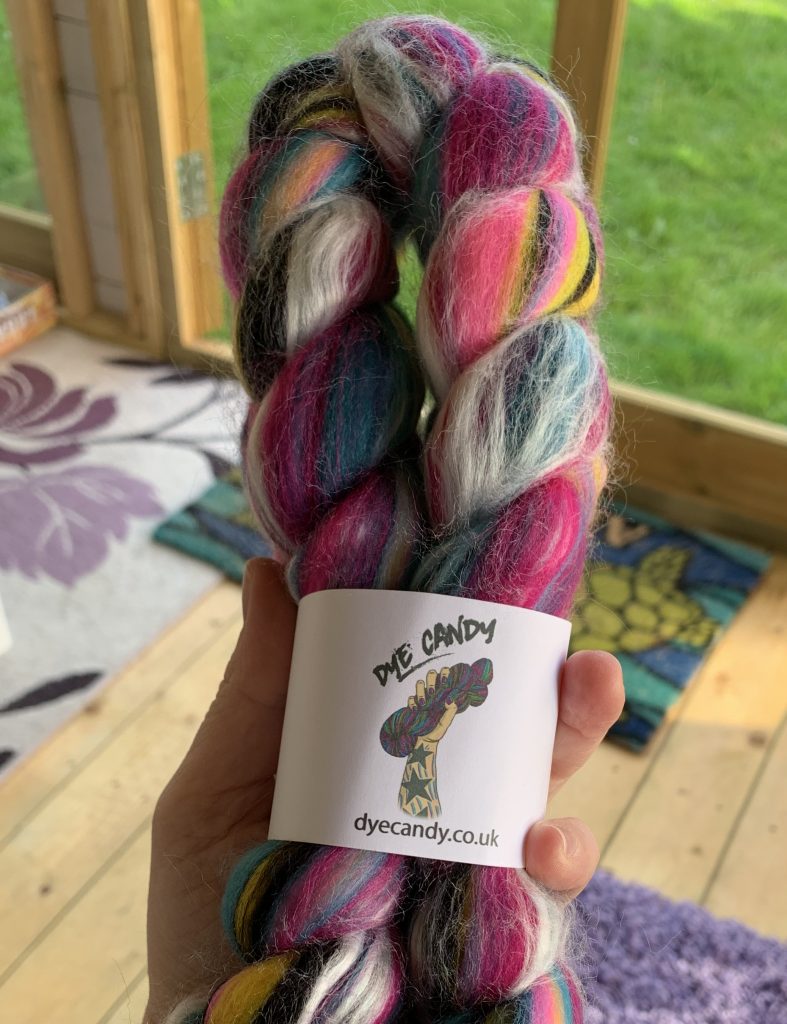 The fibre is called "Led Zep" and has so many lovely colours all mingled together!  I split the braid into two, and then thinly striped the roving to give me sections of different colour mixes.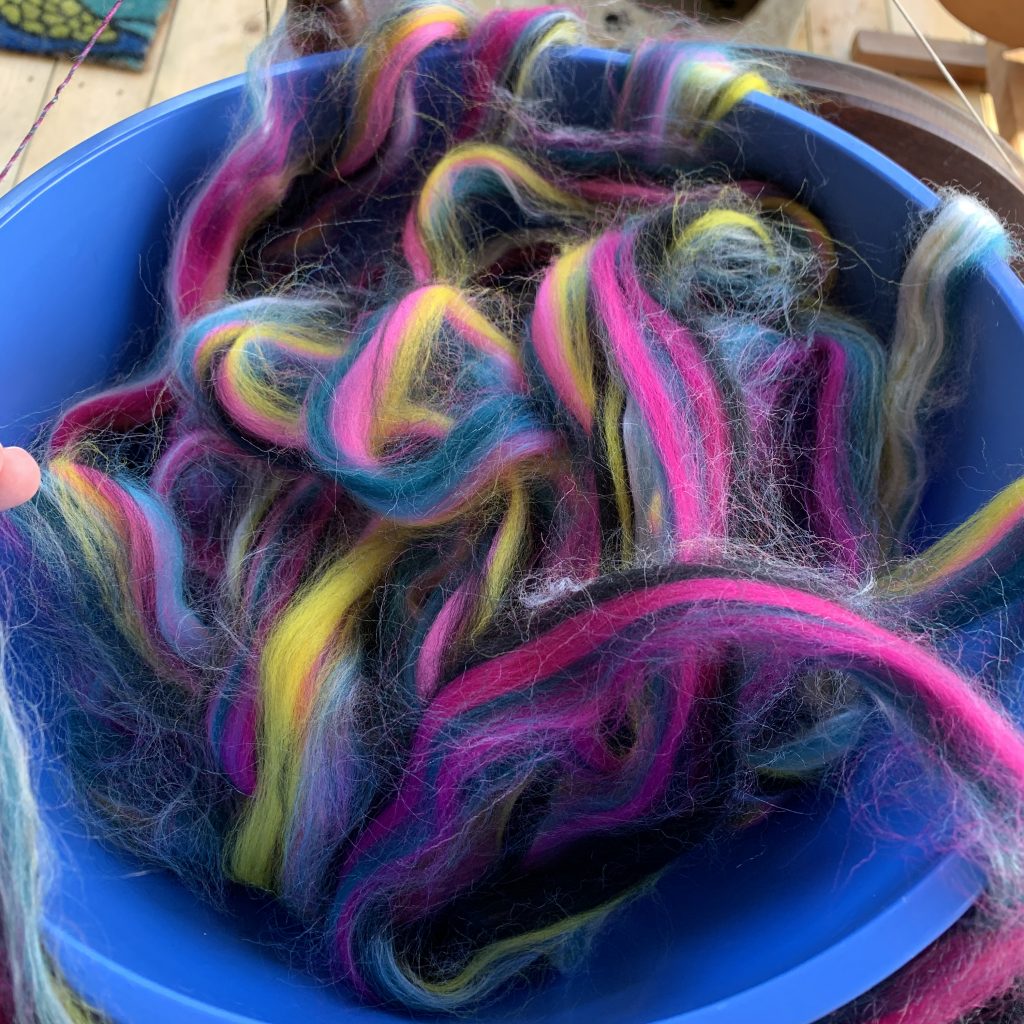 Watching the colours mix as I spun was mesmerising so I took lots of bobbin photos so you can see that each section is a bit different as I worked my way across the roving.  It spun up beautifully and so easily :o)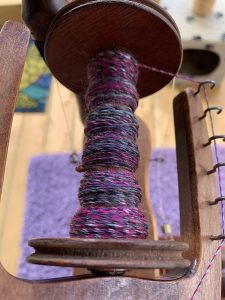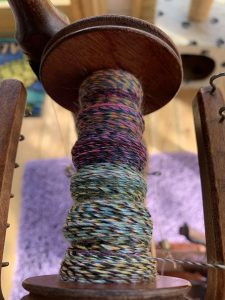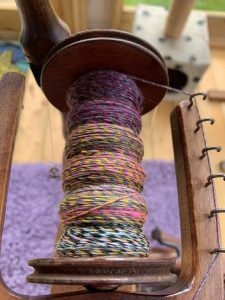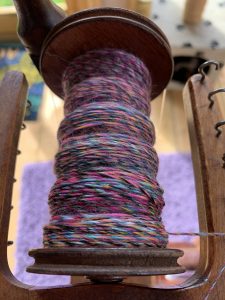 To keep the colours together I opted to chain ply again since that's my new favourite technique ;o)  Maybe I'll try a proper 3 ply soon since I have enough bobbins for it… but for now, the Navajo ply is keeping my colours together beautifully :o)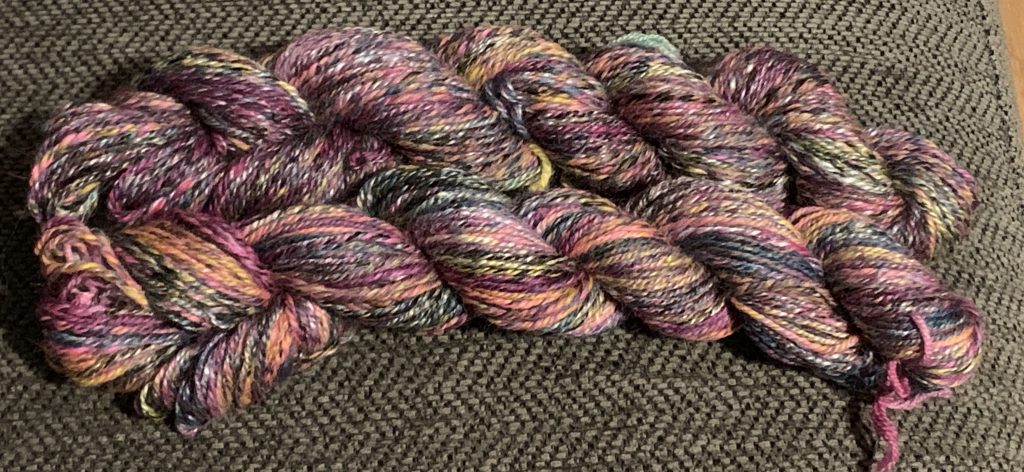 I knitted up a little sample and threw it in the washing machine with my hand knit socks and it came out perfectly.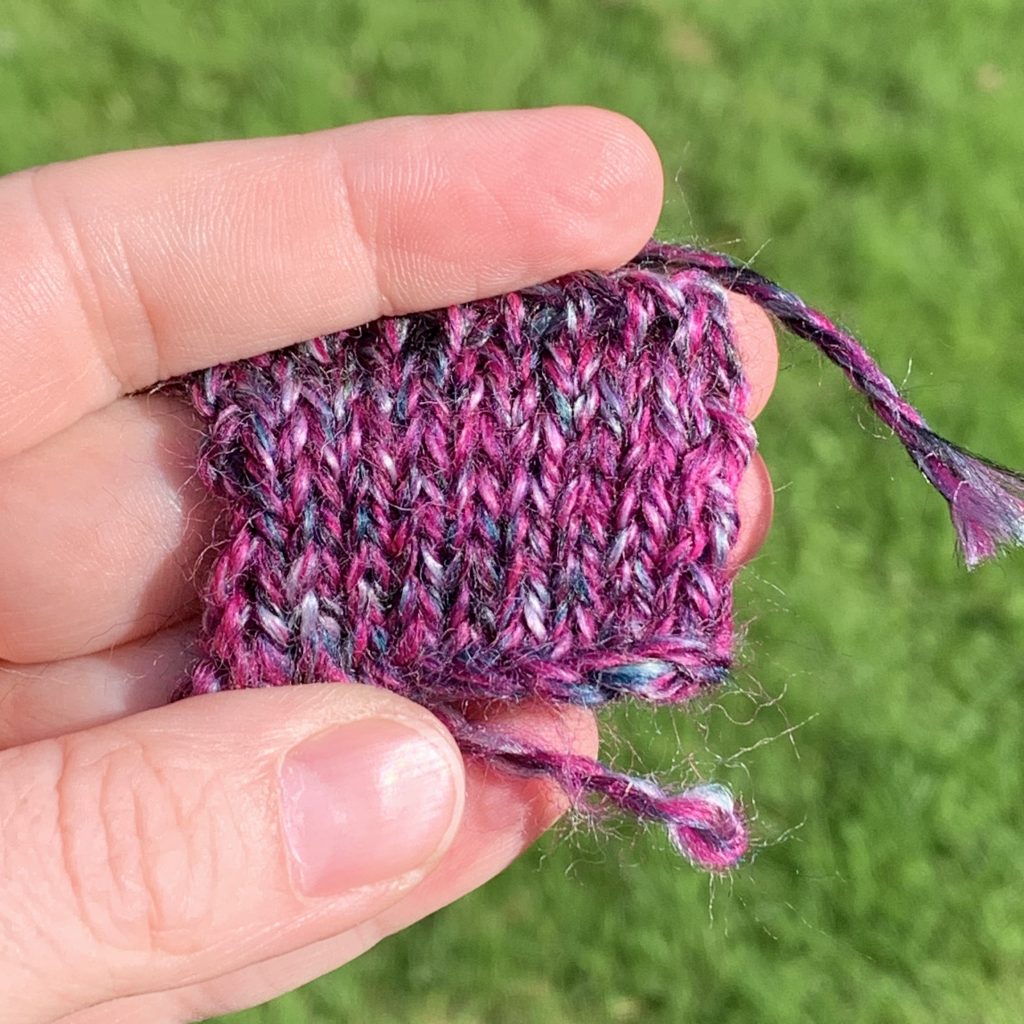 It's not a Superwash Merino, but the wool wash seems to be gentle enough for it to survive, and since it has nylon in it I think it will become a pair of smooshy socks, eventually :o)