Part of the reason for these spinning experiments is to discover which fibres are okay going through the washing machine.  I know everyone will shout "None of them!" at me, but I have faith in the "Wool Wash" setting and what's the worst that happens?
So here are the 8 fibre squares after a gentle soak and lying flat.  Each square is started with worsted, then swap to woolen half way, to test both preparations.  In these photos the woolen is on the left, worsted on the right.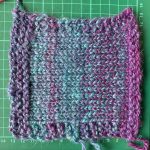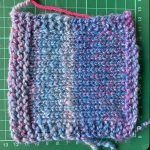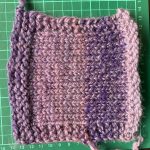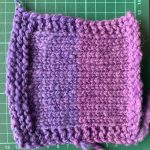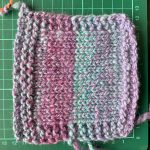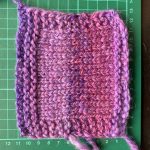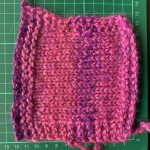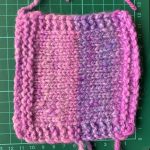 Top row: BFL, Shetland, Corriedale, Charollais. Bottom row: Finnish, Falkland, Gotland, Polwarth.
I put them in the washing machine with all my hand knit socks on the usual wool wash setting, though I turned down the temperature to 30 degrees, the coldest it will go.  Some detergent but no conditioner (as I read recently that was bad for wool).  The results are… boring!  Nothing happened… everything came out clean and looking much as it started!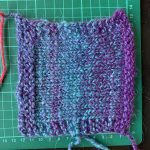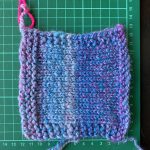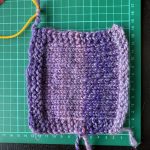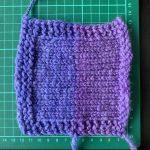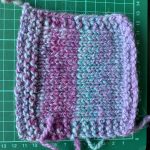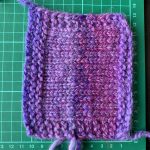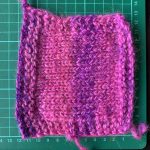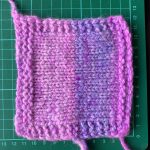 At this point I realised I wasn't going to have quite enough yarn from the 8 I had spun for the cardigan, so I purchased 3 more braids which you've already seen.  Here are the initial swatches from those: Eider, Ile de France and Merino/Bamboo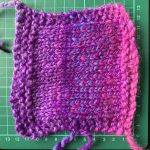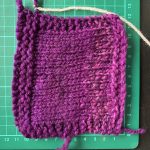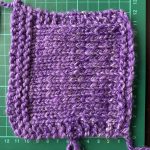 Time to try the washing machine again, this time on the standard "Wool Wash" which runs at 40 degrees and has been washing our hand knit socks for years.  This time with fabric softener too.  The results?  Much the same!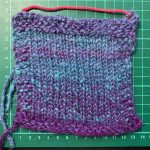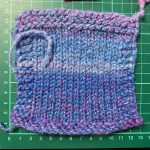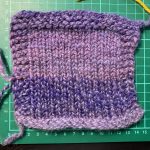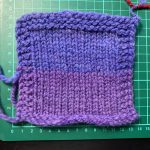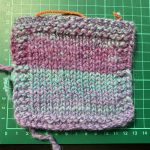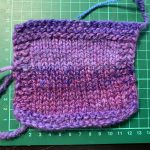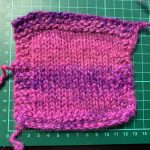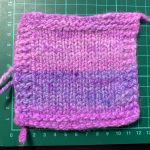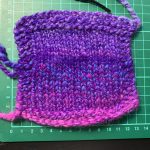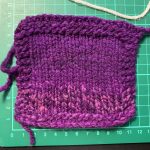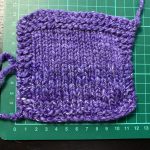 The squares still show no signs of felting.  The stitches are all visible, the squares all maintain their stretchiness.  So, hooray for the washing machine, but it did make for rather an unexciting post!  I think I will keep throwing these in with each sock wash and see if there's any interesting results over multiple washes in case some fibres do stand up better than others over time :o)