I didn't know what "TDF Prep" meant when I kept seeing people mention it in my various spinning groups.  By the time I'd worked out it stood for "Tour de Fleece", a spinners excuse to spin every day during the Tour de France, I was too late to do any preparation, but not too late to join in!  I joined a Facebook group and shared lots of photos of my daily spinning :o)
My first spinning was the grey dumbo fibre I mentioned in my previous post, but after that I had no particular plan, so I grabbed this lovely braid of fibre from Yummy Yarns which had been sitting in my cupboard rather longer than expected!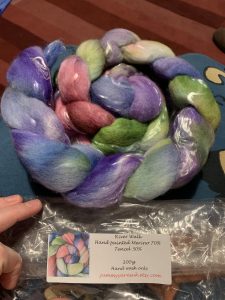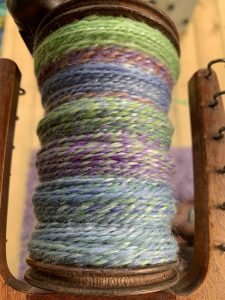 It spun up really beautifully into a very consistent yarn.  An absolute pleasure to spin :o)
TDF includes a couple of challenge days, timed to match the challenge days in the race I believe.  I decided to finally try some lock spinning with these beautifully coloured locks I bought a long time ago.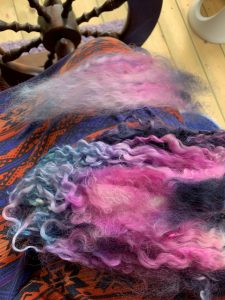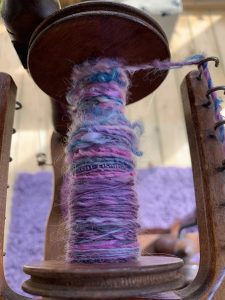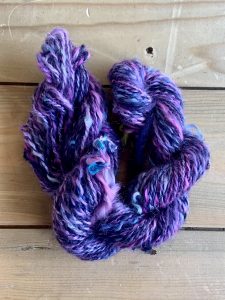 Honestly, I didn't get along very well with it.  I think the locks had been somewhat felted during the dying process and they were a real struggle to work with.  I found attempting to keep the lock structure intact very hard, and combing them out still didn't make them particularly easy to spin.  It was a fun experiment which I think has mostly taught me to be more careful when buying locks ;o)  I have since bought some more from another dyer and they look much easier to work with! :o)
I was very pleased to get back to the second half of the River Walk braid! :o)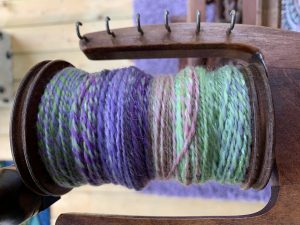 My final spin for TDF was this fibre which Nikki inadvertently chose.  I asked for her assistance choosing some fibre for Angela and she kept telling me she liked this one by Spin Jones, so I bought it to spin for her :o)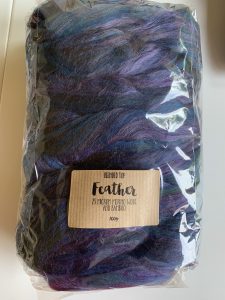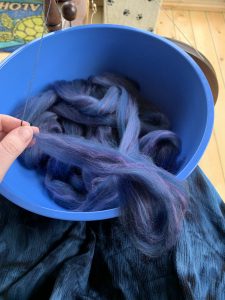 The fibre was beautifully soft and I barely had to pre-draft it :o)  Pixel wanted in on the action whilst I was spinning so furiously trying to get it finished before the end of TDF!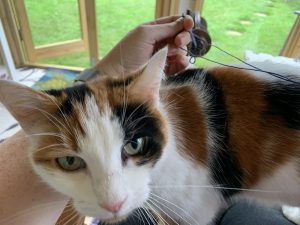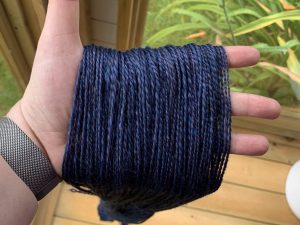 I managed to get it all spun up just in time and made a lovely soft, consistent fingering weight yarn which I knitted up into a cowl for Nikki :o)
Here's a photo of my finished TDF spinning, although only with a little of the grey as I had already finished knitting up the shawl :o)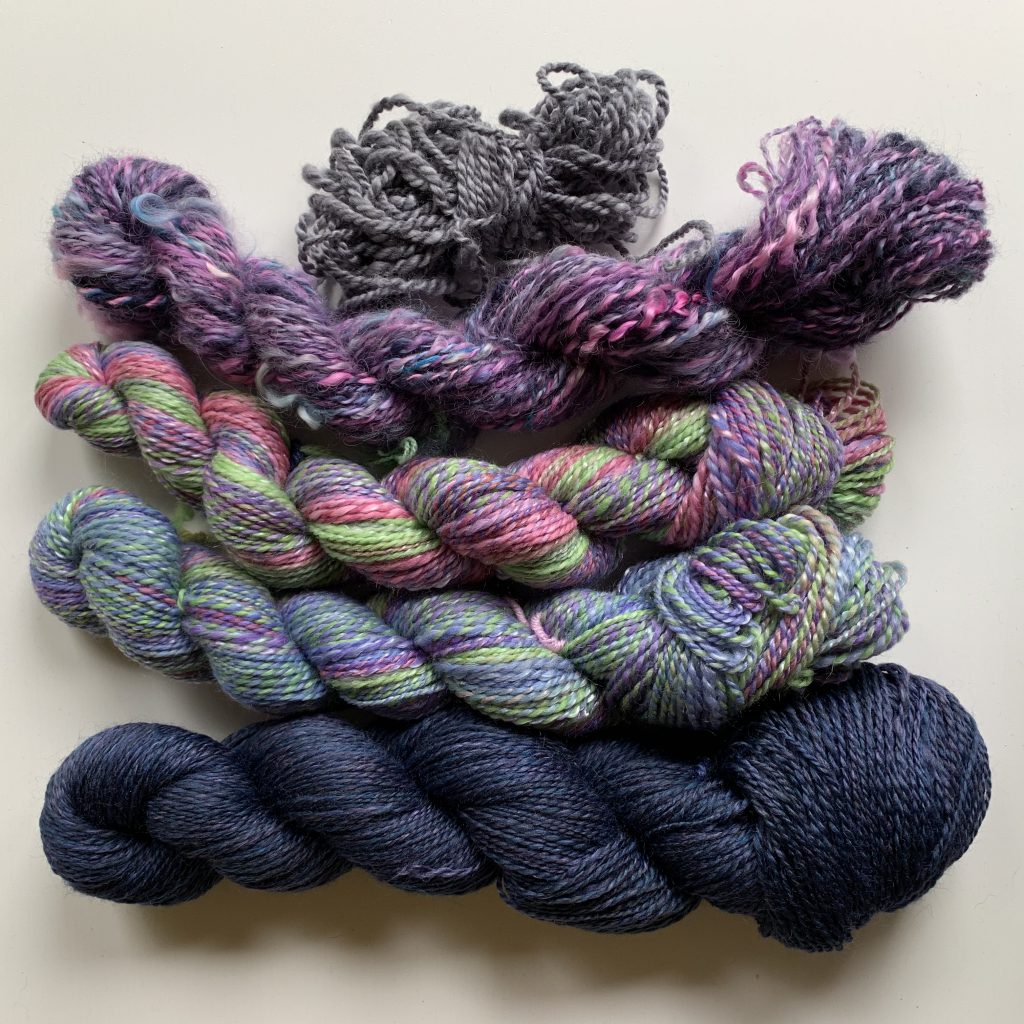 Dumbo – 210m, Lock spinning – 55.5m, Riverwalk – 241m, Feather – 302m
I really enjoyed joining in with TDF and I'm looking forward to doing it again next year! :o)