We had a fairly early start over to Ronald's Donuts to get some breakfast. I had been hunting the internet for a local Krispy Kreme which still baked their own donuts and came across a number of people claiming these the best donuts in Vegas, so we had to try them!
It's a little shop which you'd never stop at without knowing about it. They have an impressively large counter filled with amazing looking donuts! We came away with 6 'donuts' for less than $8 and they were fab!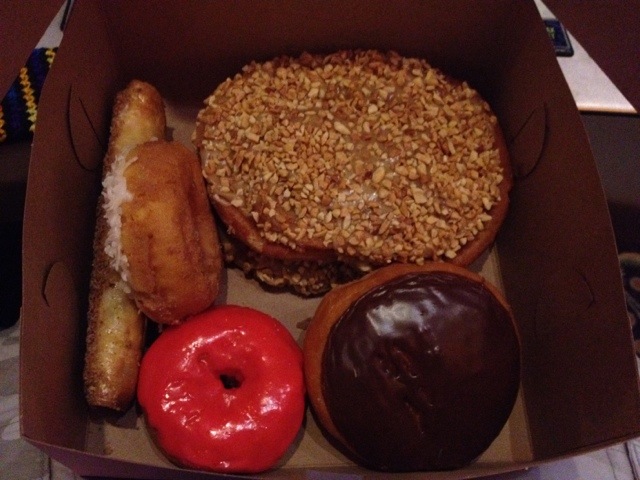 We took them with us to Bellagio to eat whilst we played. I had a 'normal' ring donut with a coconut glaze, followed by an apple fritter roll thingy. We both had an enormous cinnamon roll covered in maple icing and nuts which was crazy huge! Quite some sugar rush! They saw us through 3 hours of video poker no problem ;)
We decided it was about time we did some more geocaching and headed out of town and a little way into the desert to follow a trail down a dirt track. It was a little scary at times… The two people who started shouting at us from a distance, the tumble down house with a fairly new looking backpack balanced in the window frame, oh and the dessert animal we couldn't identify but look kinda dog/fox like! But it was a fun game of driving a few hundred feet, jumping out the car and looking for the obvious hiding place (some not so obvious).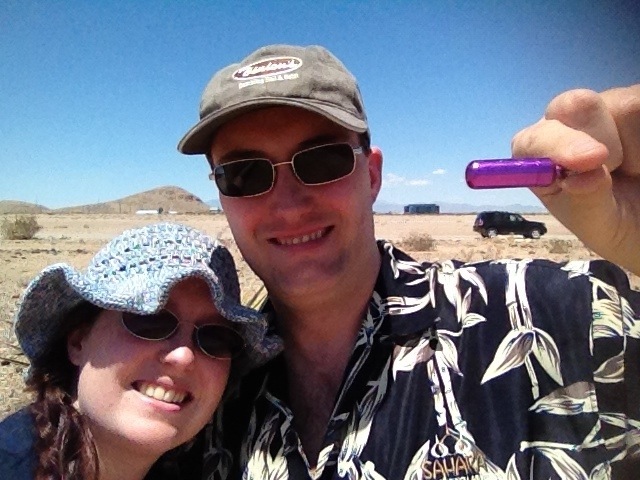 We returned a little dusty! Time for some silly slots and a silly drink :)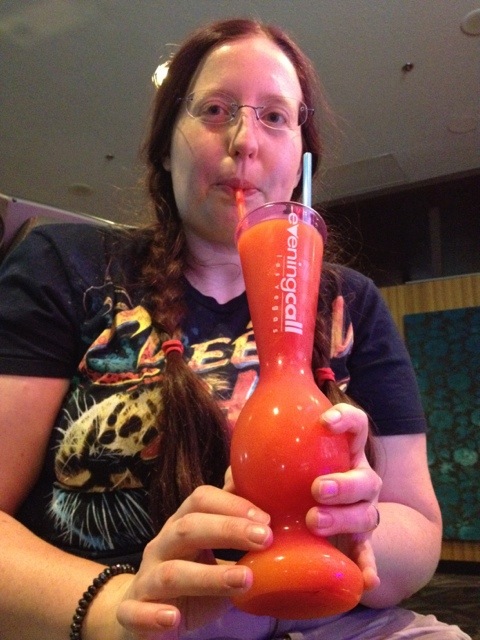 Then when my card stopped working, we went off to Sweet Tomatos for a very healthy salad based dinner :) Just what we needed after the donuts!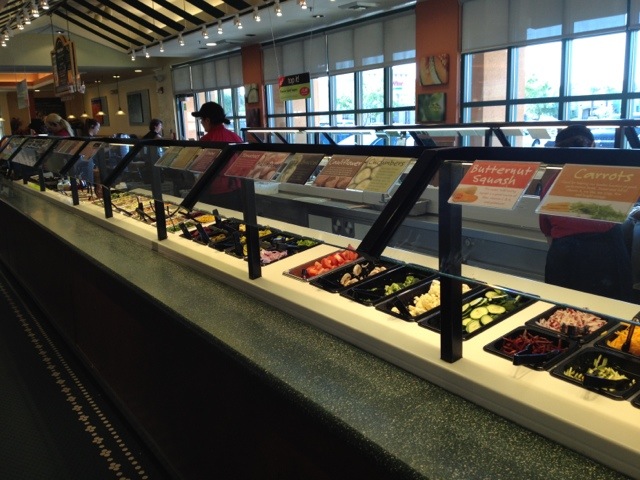 Then a little more video poker until I couldn't concentrate. A bit of arguing with my card and two trips to the players club so I could finish playing my freeplay in more silly slots. And then time for bed :) Last night in a pyramid :(