Despite being rather ill all week, I've had quite a productive weekend. In between the coughing and the headaches. Saturday morning I got up and baked some fruit scones :) I followed this recipe and it was great :) Apparently so great that we ate them all before I remembered to take a photo! Oops!
Then Saturday evening I finished my new set of table mats…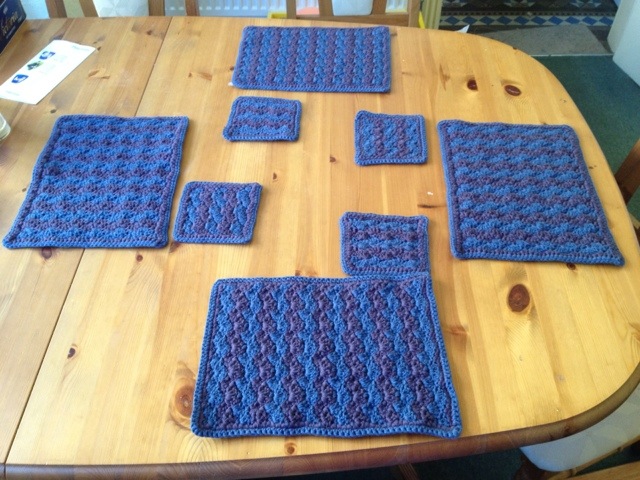 A nice 454g to add onto my destash total, and some rather lovely place mats and coasters :) I am slowly filling Chris' house with crocheted items ;)
Helen popped over yesterday to collect her new laptop and came bearing a present!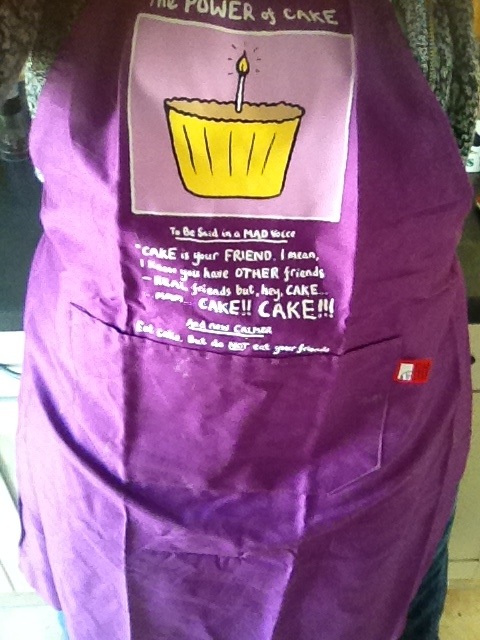 Last weekend she'd commented that I needed an apron (I might have been covered in flour at the time!) and this weekend she appeared with one for me! :) Very happy me! :)
Of course, a new apron demanded I get up and do more baking, oh the hardship! ;) So in the oven this morning are some savoury muffins which smell delicious! Mine have got carrot, orange pepper, parsnip, and some of last nights leftover "rice, tomato and cheese bake" Chris made :)
Oh! Timer just went off! Let's see how they look…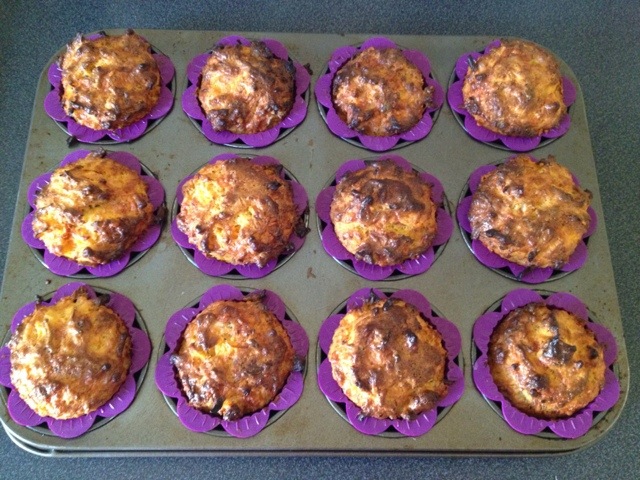 Mmmmm, smell and look gooooood! Now to see if I can wake Chris up and try one :)