Wednesday is buffet earning day at Sam's Town! We had a bit of a late start but then played enough to earn 2 free anytime buffet passes each. We made use of the first one each with a tasty brunch :)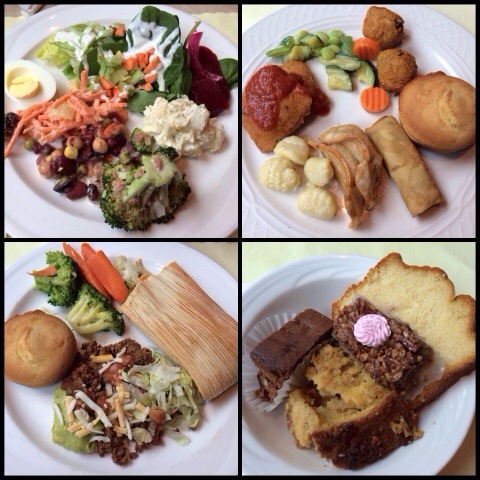 We did a little work and then decided we wanted to go to the Drive In. We headed over to Popcorn Girl for some scrummy snacks and stopped by a Michaels where I picked up a Rainbow Loom. This is a fabulous new craze which let's you make bracelets from brightly coloured rubber bands!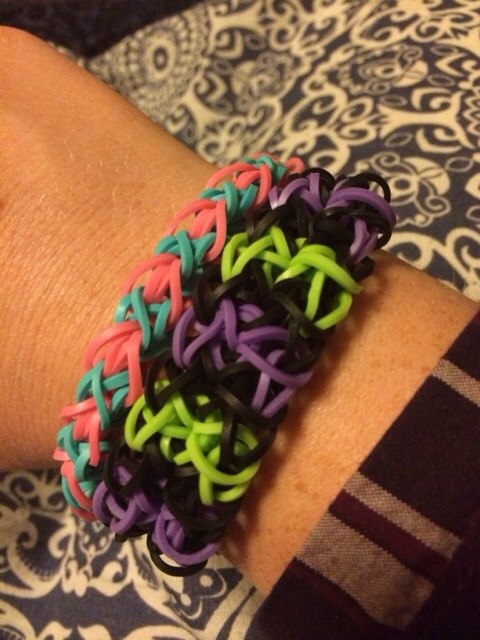 At the Drive In we saw Cloudy With a Chance of Meatballs 2 which was very funny :) In bizarre news – it rained! We had to use our wipers to see! No fair!!
Thursday is movie tickets day at Sam's Town so we earnt one of those each before checking out. Then over to the Orleans with our bags. The room is down an infinite corridor! Right at the end!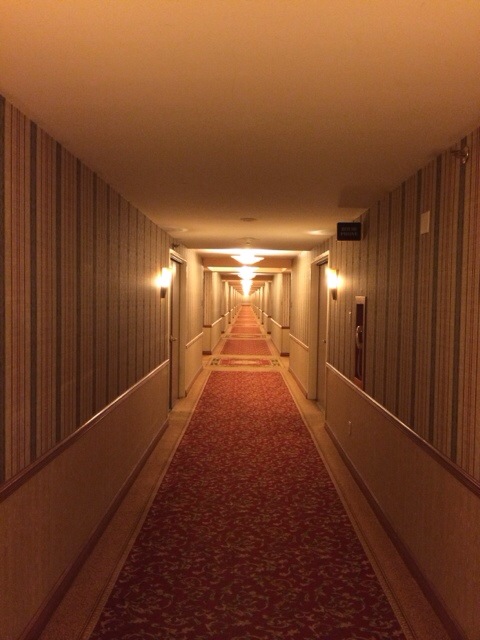 We spent most of the day at Palms playing for another $25 gift card and getting Chris up to the next card colour :) Amazingly, I had my second ever Royal Flush!!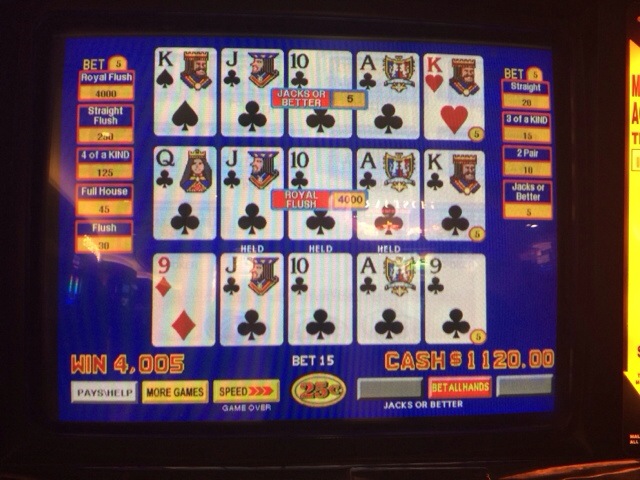 For dinner we introduced Colette to Hash House with their crazy portion sizes! :) I had the chicken pot pie which had lots of veggies :)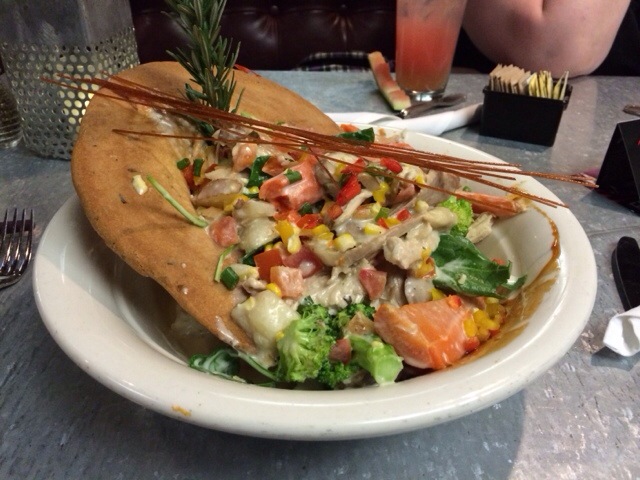 After dinner we headed over to Ballys to watch Veroniques Voices. It was an okay show, when I knew the songs, but I'm glad the tickets were free ;)