I do a lot of crafting, particularly with yarn. Over the years I have built up rather a large stash of lovely smooshy yarn :) Perhaps too large a stash! So this year I intend to work at reducing the pile. Each project I complete is being marked on Ravelry with the total weight so I can keep track.
To celebrate my first kilogram I thought I would share my projects on here too :)
First up was Sasha's bed: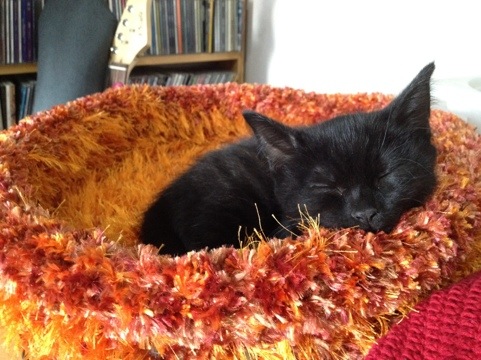 This was an awesome stash busting project using a whopping 850g in only a few hours :)
Next came a pattern test for a friend:


This was a slow knit as I've not done double knitting before and I suck at following charts! It used up 85g.
A very quick donut mug cozy: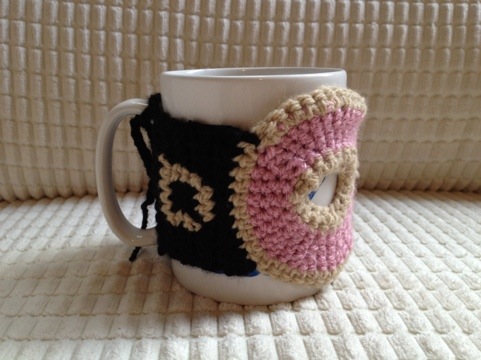 A random creation for Chris after he saw mug cozies on Ravelry but wanted something more unique. I particularly like that the side he drinks from says "nut" :) Only 10g though!
Then another pattern test of a cute bear: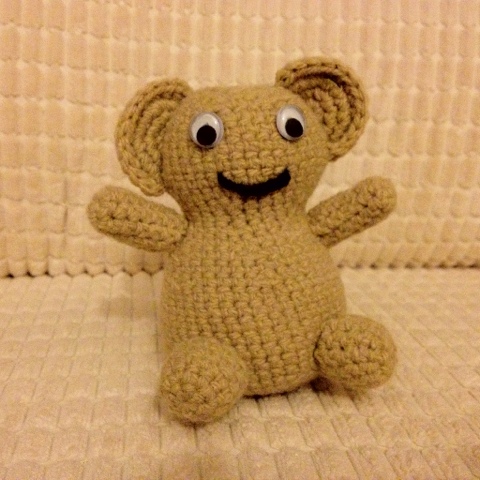 Chris named him "Squidgey Yay Bear" which has stuck :) Including his stuffing, he weighs 35g.
Next up was some random yarn from Abakahn, bought in a sale and lacking a ball band. I thought the colours were lovely and it was soft enough to want near my skin, so I used up every last yard making these: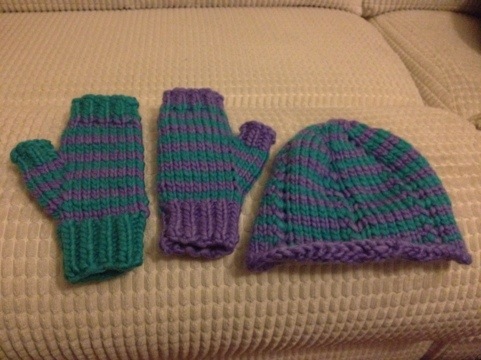 That was 120g of yarn used in some improvised gloves and hat :)
A total of 1.1kg so far and still going strong :)