Bit of a slow start today as it was cold outside and we'd had a late night. We spent the morning eating pop tarts and finishing blog posts and the like. Eventually we headed off to Bellagio for some video poker.
We stopped for a trip to Pink's Hotdogs for lunch and each tried a special. They required a knife and fork to eat and were most tasty :)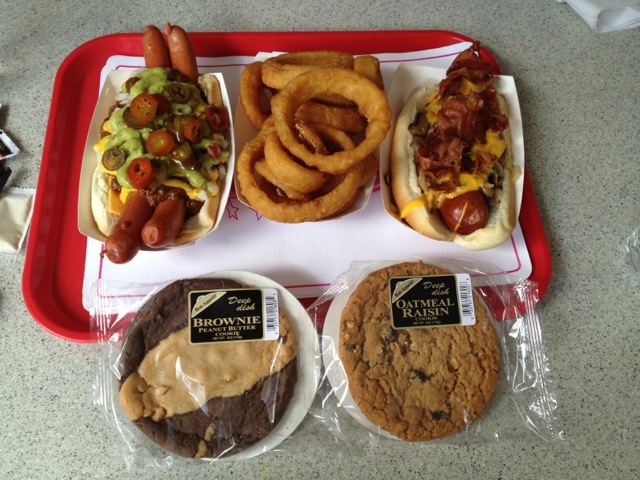 We played some more video poker and then went off in search of shoes! There's a big Sketchers outlet here where my last pair of trainers came from. We'd both basically worn out last years purchased from excessive wear so we went back to find more. I seem to have four new pairs of shoes! Oops ;)
Then we headed back to get showered and changed before our dinner reservation. We were off to Le Pamplemousse which is a little French restaurant a bit out of the way. We had a restaurant.com voucher which had got us there, but actually decided to have the fixed price menu which that didn't cover but was still a good saving :) The food was all scrumptious and the service good too. A very lovely intimate little place which I'm sure we'll return to :) Read my review on Trip Advisor.
Here are some very dark photos of food!