Today was a better day :) We started with a bit of a drive to go and find Popcorn Girl. Thanks to "Kid in a candy Store" on Food network we had seen this place with their many, many flavours of popcorn made fresh on site and just had to go try :)
They're very friendly and want to give samples of the flavours so you can try to decide between them all. Every flavour we tried was delicious! They make some crazy bright candy flavoured popcorn :)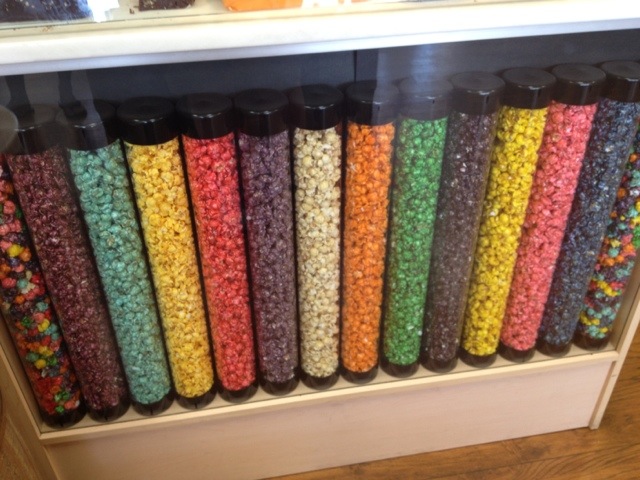 Eventually we decided on these three – hot wings, Parmesan & garlic and white chocolate peppermint.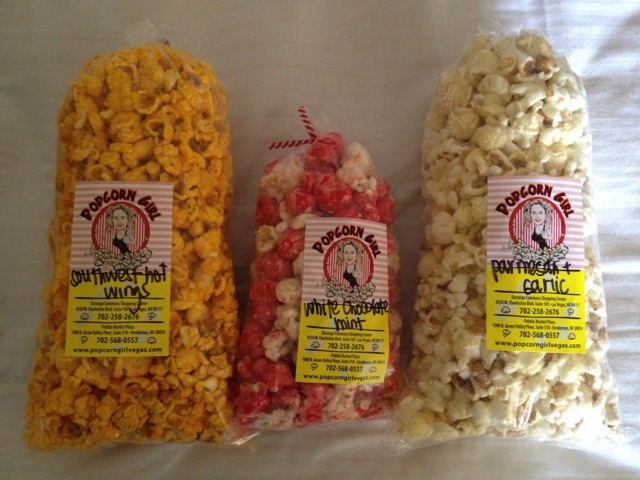 Luckily they warned us about not leaving chocolate popcorn in the car so we just got a little bag :)
It was about lunch time so we headed over to Sweet Tomatoes for some vegetables :)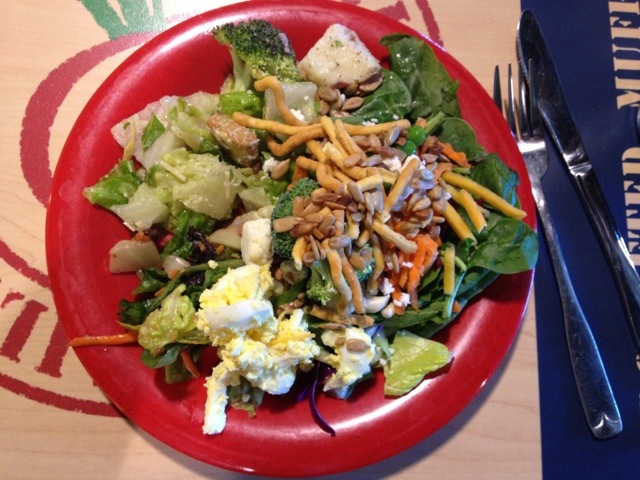 Once our tummies were full we decided to go for a bit of a shop. We went to Luxor so I could buy a couple of tshirts, and to the sock shop in Mandalay Bay, and other random things. Finishing up with this…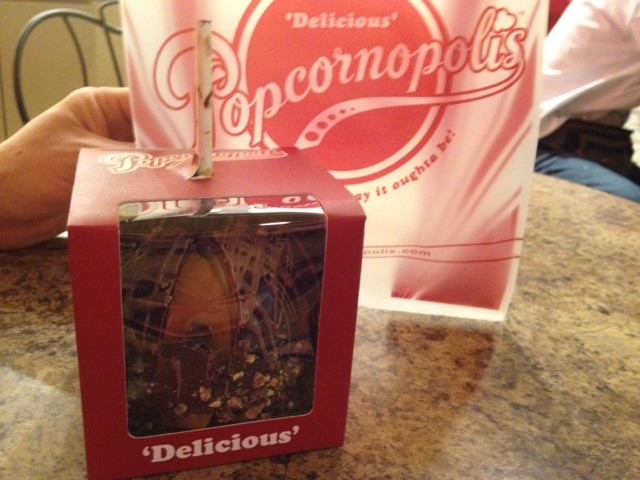 There's an apple underneath all that chocolate which makes it a healthy choice, right? ;)
Continuing the shopping we headed over to the zombie apocalypse store but despite having a fab leaflet and outside we didn't buy anything. I didn't think we'd get home with any of the weaponry ;)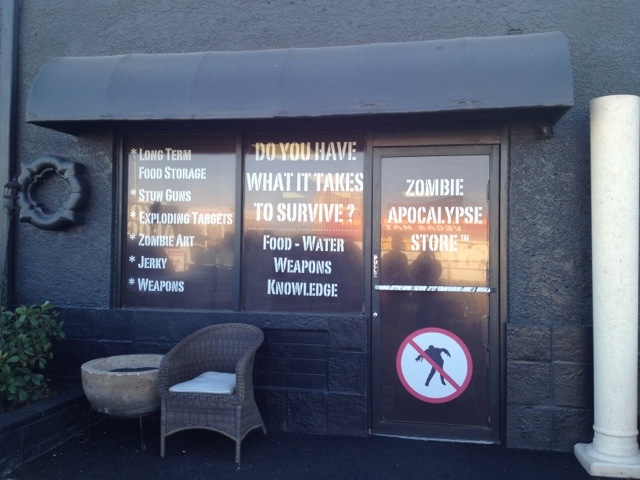 Then we went to watch Sirens of TI stopping at Señor Frog for a frozen drink in a palm tree glass :) The show almost got called off because it was very windy, but they managed and it was rather fun :) There's a good array of free shows in Vegas :)
After that we headed to the drive in to watch Snow White, stopping off at Dominos to grab a buffalo chicken pizza which was scrumptious!

The drive in shows double features, but despite it being very windy out we couldn't keep the car cool with the engine off :( So we didn't stay for the second show instead opting to go back to our hotel to set up our diddy projector.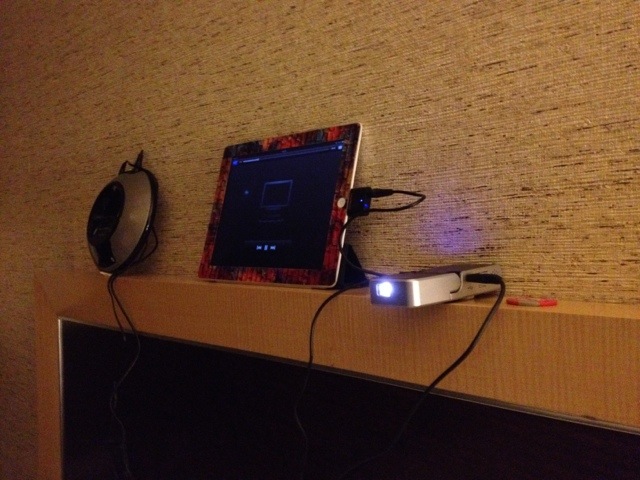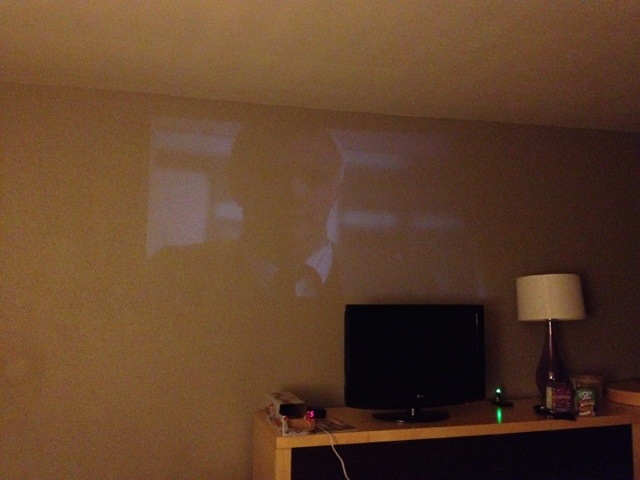 We made our own private cinema and watched some TV whilst munching some of our tasty popcorn :)