Today started with a little bit of gambling to do a swipe to win offer which got me a fabulous purple swim bag with the Palms logo :) Then some lunch which was supposed to be at a proper Chinese restaurant but their lunch menu confused us so we ended up at Panda Express instead ;)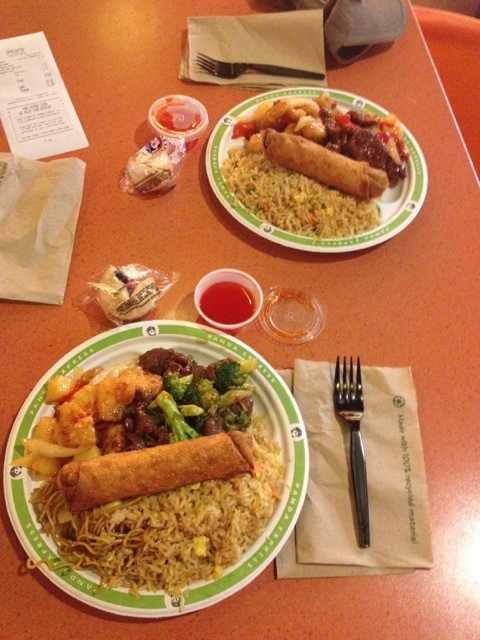 Our plan for the day had included a whole lot of stuff. Foolishly, we started with the Pinball Museum and therefore lost the day!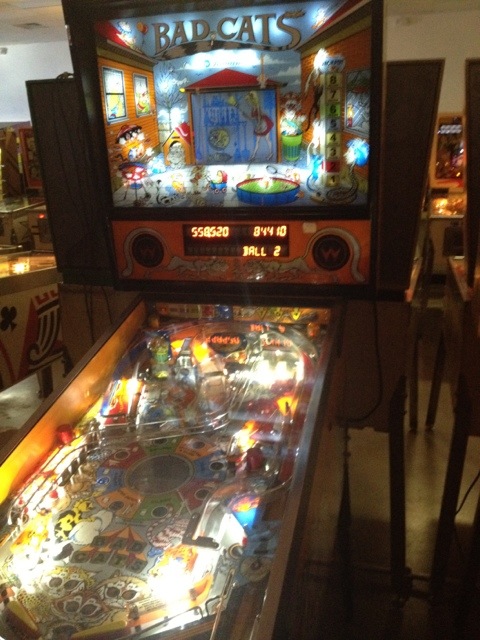 It is a great place filled with lots of machines of varying ages. Some of them are disappointingly mean and just drop the ball down the middle without giving you a chance.
The South Park machine on the other hand was a special UK machine with skill bumpers which meant in theory you shouldn't lose the ball!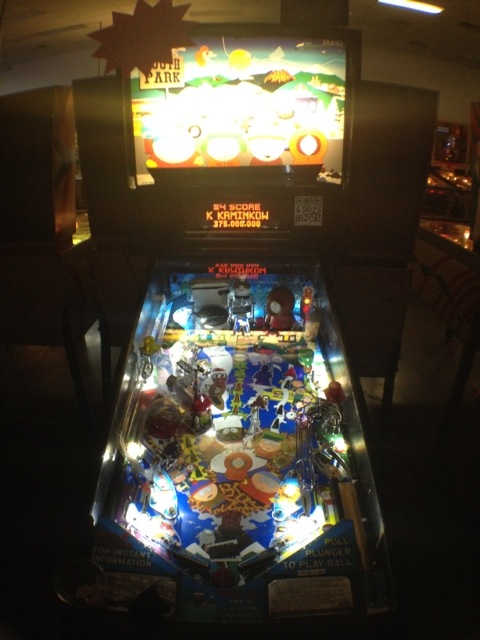 There was a second set of buttons next to the flipper buttons which popped up bumpers to block the holes the ball usually escapes down. It meant that the game had a nice learning curve and you felt much more in control. It had great sound effects (mmm kay!) and kept us entertained for a very long time. Our $1 for 2 players lasted well over an hour!!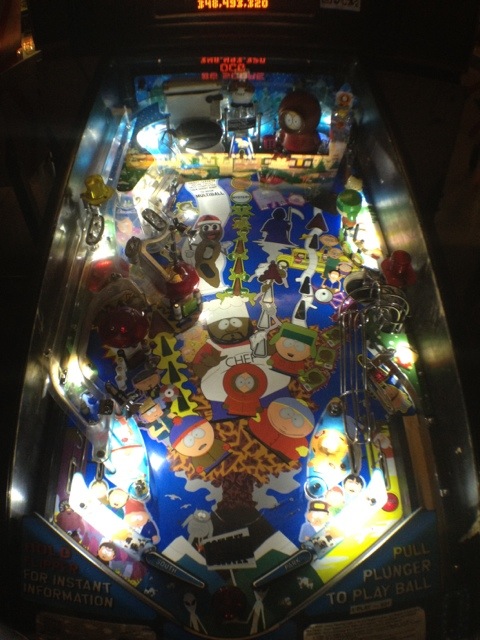 So by the time we left there it was rather too late for all the other things we'd planned and we decided it was about time for dinner.
Trip Advisor gave us this evenings choice. If you look for the top restaurants in Vegas the first is seafood (which I don't eat), the second is basically just a bar with a great view, and the third is where we went :) "Off the Strip – Just Real Food" is rather a long but descriptive name.
We started with the wings which were tasty :) Very different to the wings we've been enjoying at Hooters but yummy nonetheless.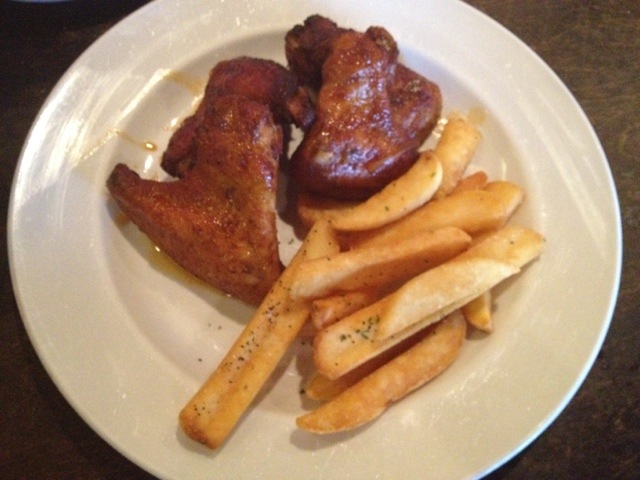 All main courses get served with a salad, so we nommed that down with rather a lot of the fresh bread they kept bringing us!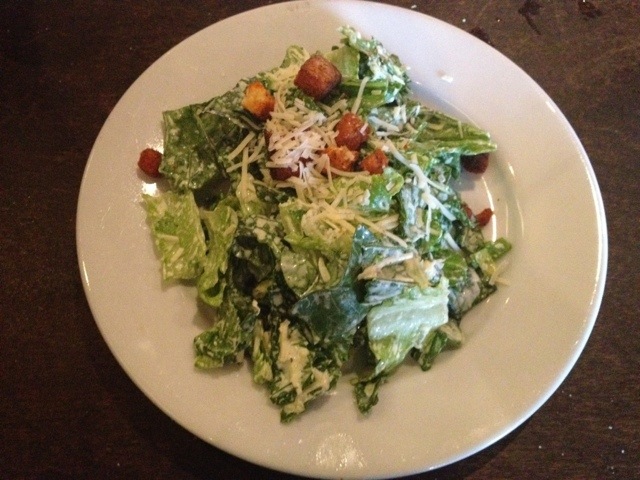 Then the main courses and a realisation that we shouldn't have eaten all the bread! There was way too much food. Very tasty and we ate rather too much!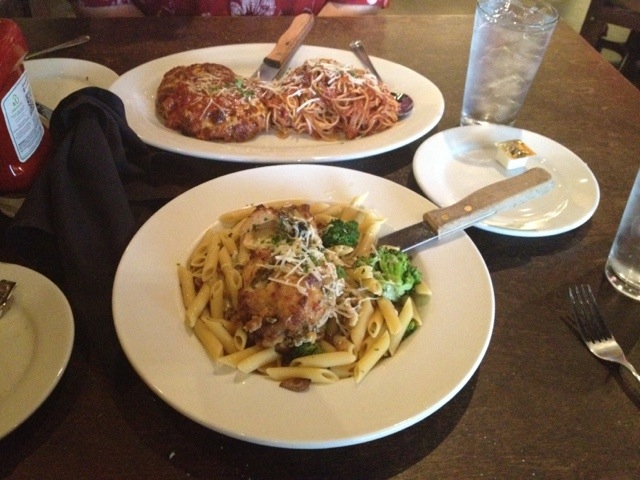 When we'd arrived we were asked if it was our first time. Trip Advisor reviews had mentioned that first timers were given a free piece of their homemade cheesecake. It magically arrived and amazingly got eaten despite our full bellies!