Yesterday involved lots of walking!! :o)
We went on a mission involving carpets! The casinos here all have amazing carpets and there are a number I haven't yet visited. So we left the Flamingo and headed down the strip towards the Stratosphere, stopping in casinos along the way!
Casino Royale has some fabulous (though rather dirty and faded!) carpet :o)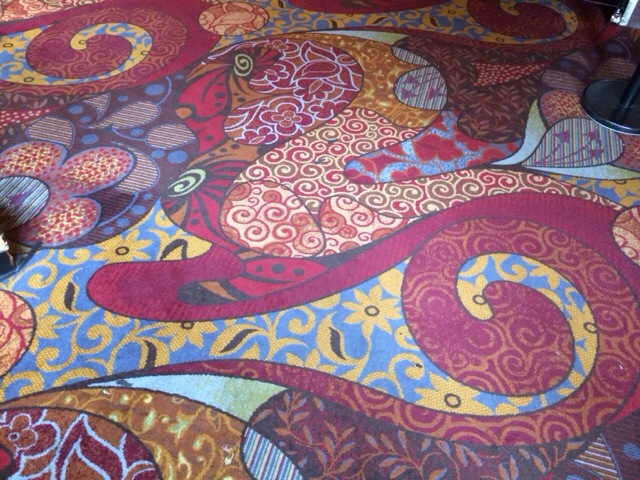 The main reason for the expedition was to get down to the Wynn…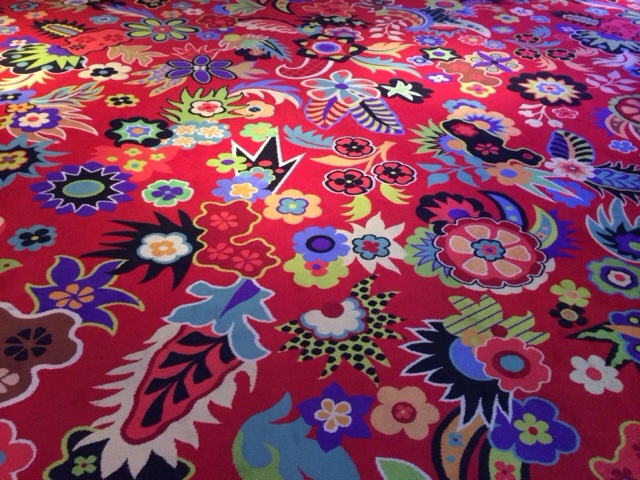 And Encore…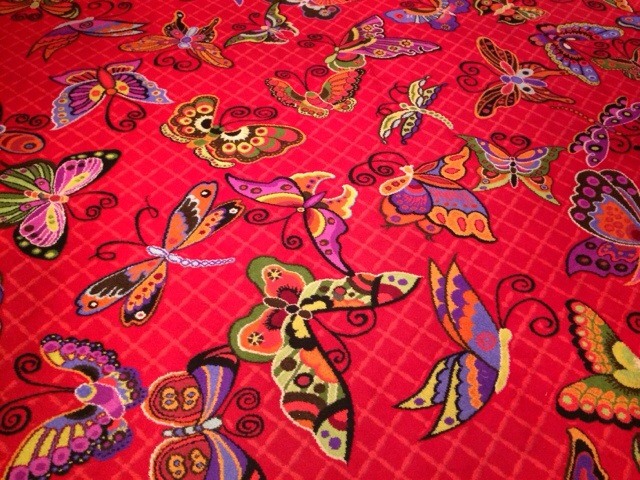 They both have awesome carpets! ;o) They also had some good Chinese New Year decorations up…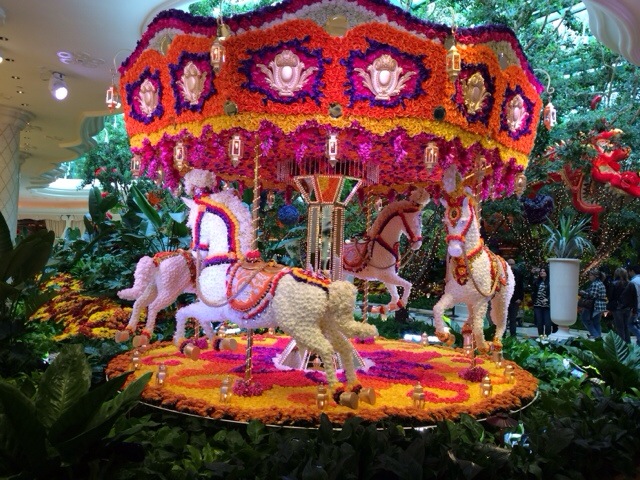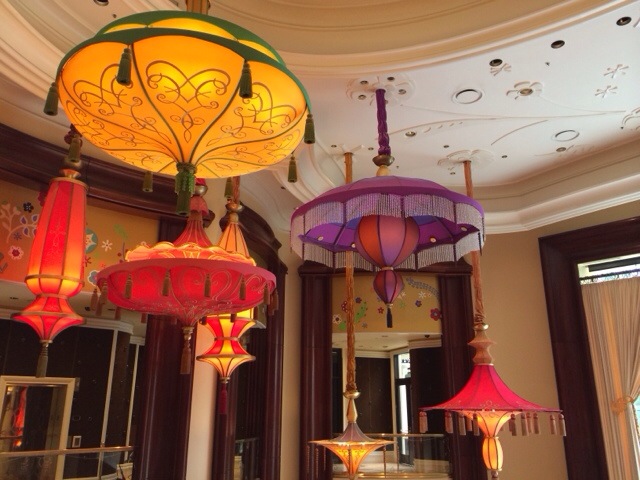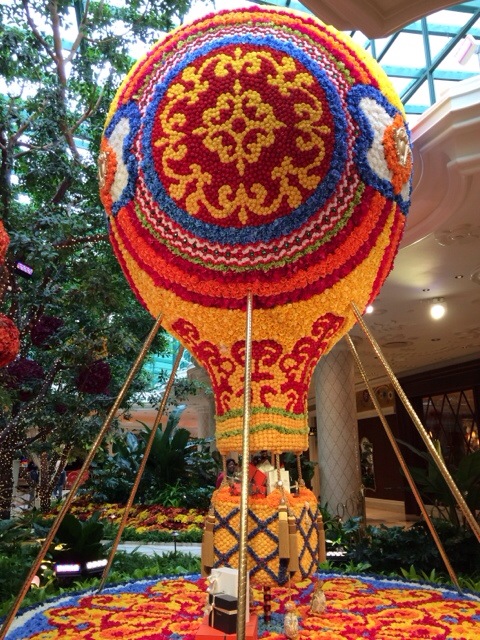 As we were so far down already we decided to go to the Peppermill for lunch. This has been on our todo list since our first trip and somehow we kept failing! Today was the day we finally made it! :o) It has fabulous decor, all booths, neon lights and lamp shades with flamingos! Also HUGE portions of food! Thankfully I saw other peoples food come before we ordered so we decided to just share one sandwich along with the mixed starter!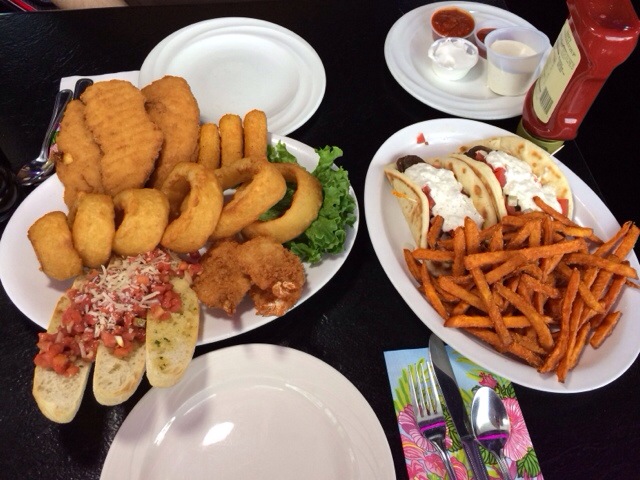 What a lot of food! :o)
Another first for me in Vegas, we then walked down to Sahara and caught the monorail! We rode it all the way from one end to the other, and then back to Flamingo where we actually wanted to get off ;o) It gave some good opportunities for photos of the High Roller from a new angle :o)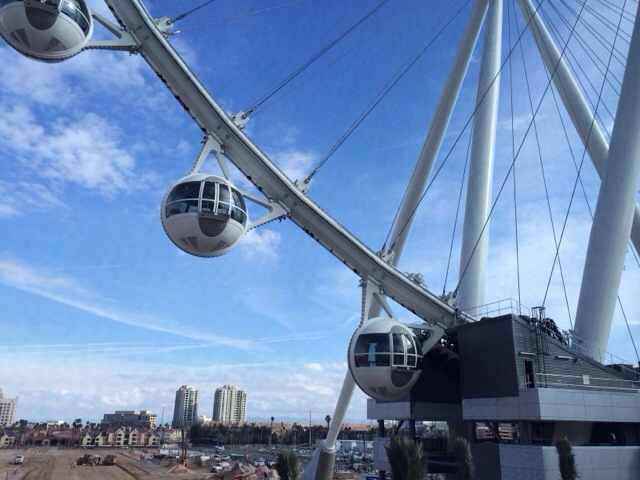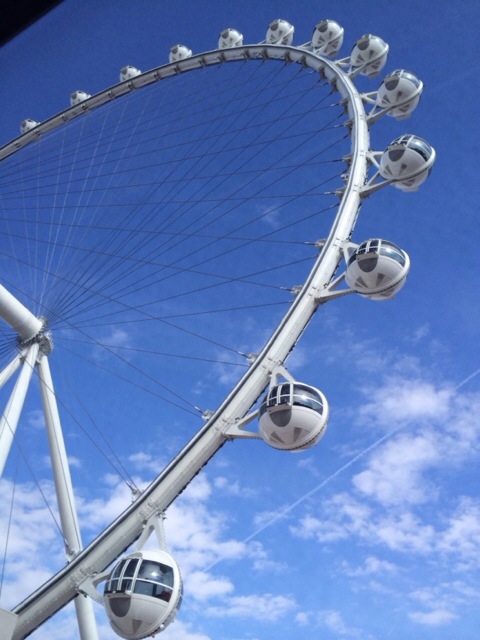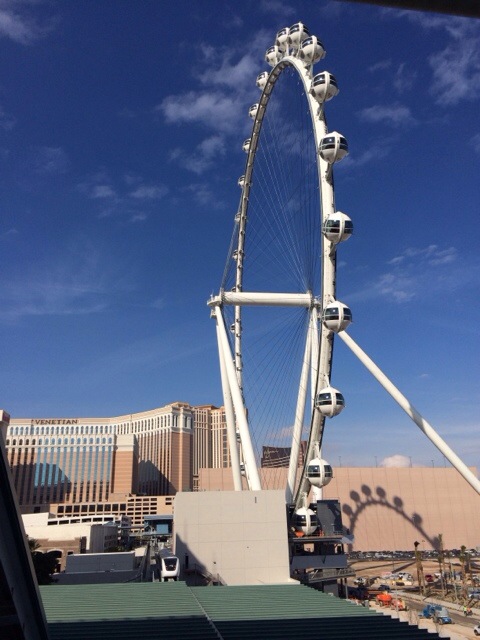 We went back to the room for a bit of a rest before heading out for more walking! This time in the opposite direction to collect tickets for shows later in the trip :o)
We obviously needed big silly drinks to make the walking more fun ;o)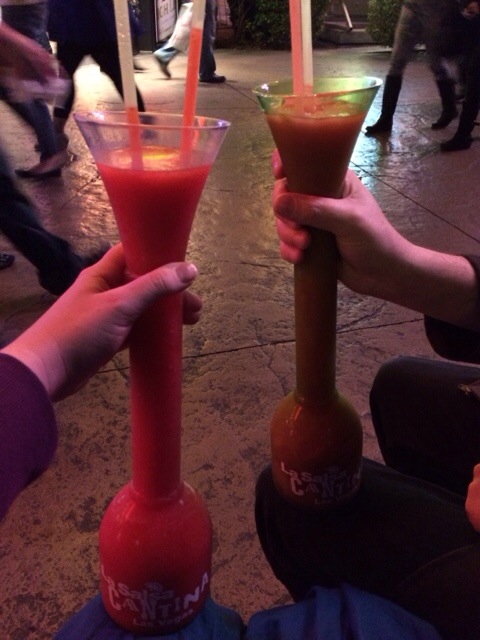 Apparently extra brain freeze inducing when it's cold outside too! We walked all the way up to Excalibur and back :o) By the time we returned our drinks were empty and our tummies too! So we attempted to buy pizza, which was apparently hard! I guess pepperoni, mushroom and pineapple is a little odd! We ended up with 2 and a quarter pizzas and it took 40 minutes! A quarter slice of random when they realised our order got lost. Then the Hawaiian they made accidentally instead of our order. Then finally our pizza! Craziness! :o)