Thursday we went out to Lake Las Vegas. I've never been out there before and it's a little bizarre seeing all that water and greenery and breathing fresh air! :o)
We were there for a massage at the Westin hotel. Being February everywhere was rather deserted! There was no one else at the spa!
The massage was amazing! I've never had quite such a thorough one before. Seriously relaxed all the way from the top of my head to the tip of my toes! :o) Lovely! :o)
Obviously being in America the spa facilities were all separate, so we just got dressed and left. We had a wander round the hotel trying to find a way out to the lake and failing! So we walked down to it from the car park :o)
Apparently bridges need a warning notice… :o)
If it wasn't so out of season we could have had a play with the water activities, but there was no one around!
We were rather hungry by this point so using the power of our coupons app we found the nearest food voucher we had. Two for one buffet at Green Valley Ranch. Not somewhere we've ever been before!
The buffet was good! Lots of yummy salad and some awesome bread pudding :o)
We did a little shopping after lunch as we'd noticed a Williams Sonoma which is a fabulous kitchen gadgetry shop. We had fun playing "guess what it's for" on the unlabeled items ;o)
We found a Michaels too for some craft shopping. Apparently Rainbow Loom is still the big craze as you can't use discount vouchers on them! I got some purple bands and some Inkadinkado stamps (ordered the "gear" on amazon as it was much cheaper!)
We had early dinner reservations at Alizé so we went back to Flamingo to get changed. Alizé is at the top of one of the Palms towers and has an amazing view! :o)

The food was pretty amazing too! :o) I honestly can't remember what much of it was called ;o) I had French onion soup to start, then "the chicken" followed by a chocolate soufflé :o)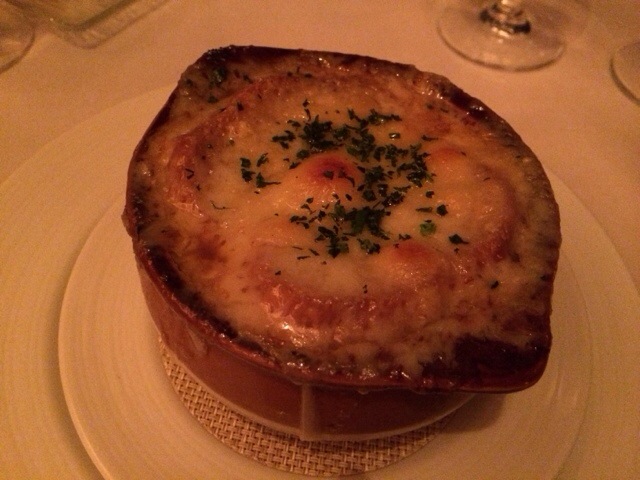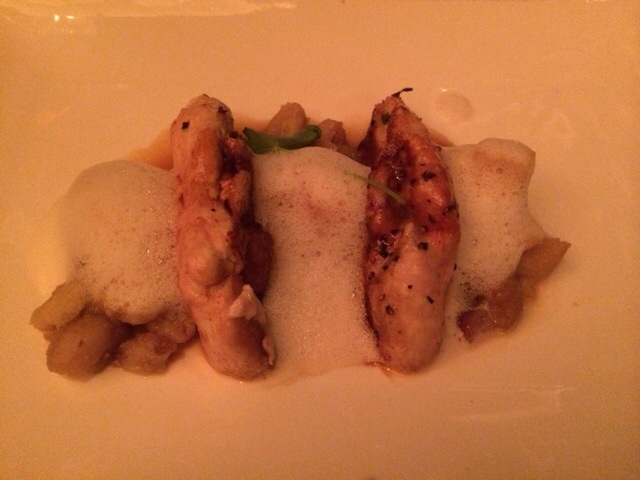 Chris had the foie gras, followed by beef and finished with a chocolate soufflé too :o)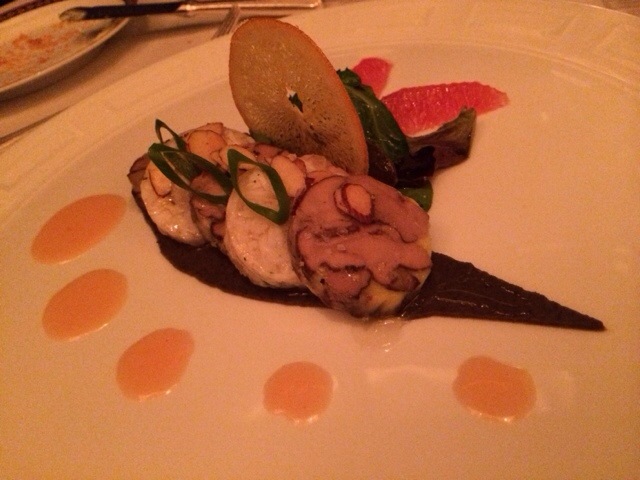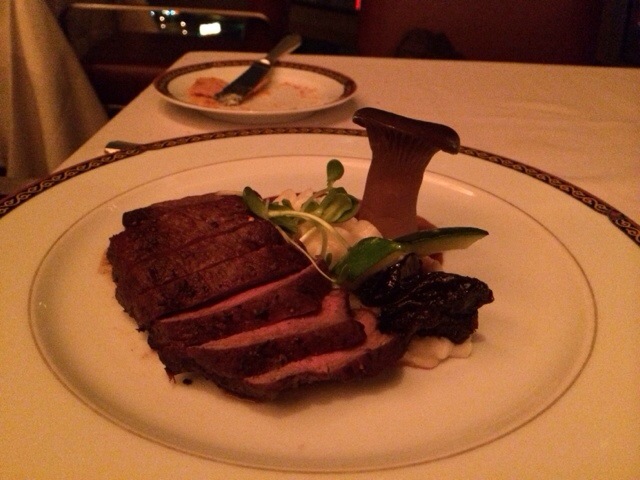 We enjoyed the food arriving covered and then an actual voila as they revealed them together. Then a quick explanation of what everything was before we tucked in :o) The waiters were attentive without being annoying. All in all, great meal with a great view :o)