This morning breakfast was easy as we used the Palms buffet coupon we couldn't use yesterday :) There was plenty of choice at the buffet and after a plate of cooked breakfast (with random mexican bits!) we each had some fruit and yogurt and then some desserts. I kind of wish they didn't serve dessert with every meal as I can't resist having at least a little! ;)

After our tummies were full we headed over to the Orleans as they had a promotion to earn points for a panda! :) We played enough to get our points and then headed over to the desk and saw no sign of the pandas! :( Spotted the time and dashed back to Luxor to check out, realising on the way that the promo ran from 11am til 7pm and we were just too early!
We checked out of Luxor and said farewell to our room in a pyramid.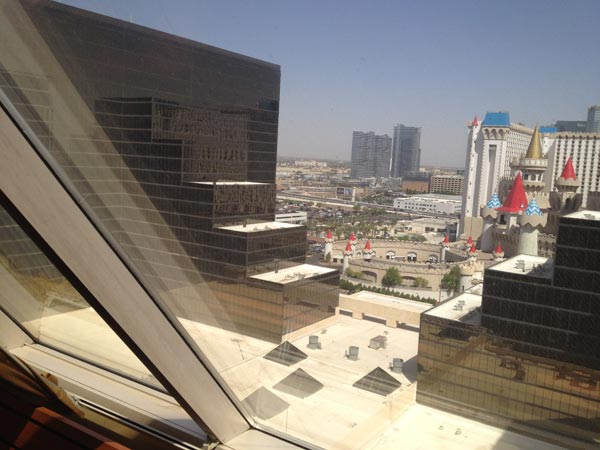 Then it was off to Rio to check in. We stood in the normal line for a bit, but after hearing 2 groups get turned away as there was no early checkin and being told to come back at 4, Chris decided to try being cheeky! We headed into the VIP registration lounge, admitted that our Diamond card was expired but could we maybe check in here please? Once again, awesome service :) We had to pay a $10 early checkin fee, but we were given a room straight away, and way up on the 31st floor with strip & pool views! :D Hooray!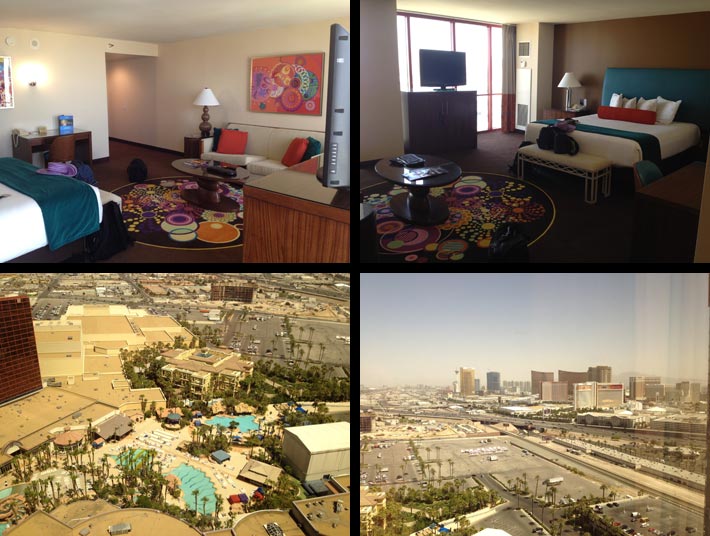 We needed to collect a parcel from Chris' virtual office, which is conveniently close to the Rio, so we walked over and had a nice chat with the lady there who runs it :) Then we headed over to the Huntington Press building to collect our second coupon book. Another case of things looking closer than they really are and it was an awfully long walk on already sore feet! It was also very windy and our hats kept trying to blow away! Eventually we made it back to the Rio and then headed back over to the Orleans for our pandas! :D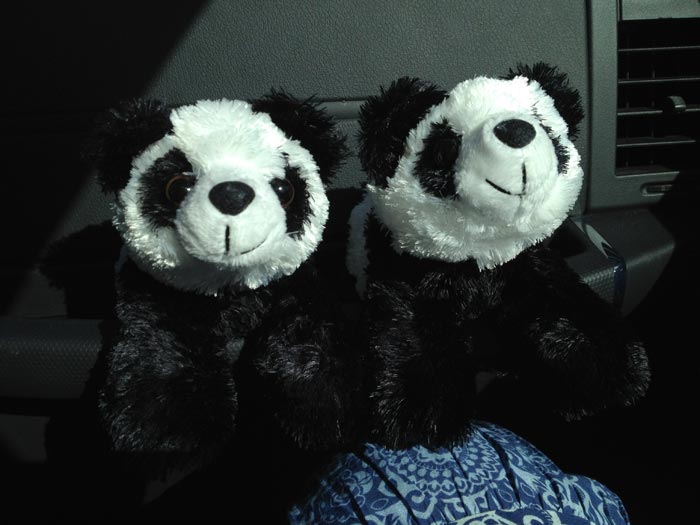 Aren't they cute? Worth coming back for I reckon :D
Given the awesome service we've had from the Total Rewards chain, we've decided to get Diamond with them. Chris did the maths and worked out, thanks to daily bonuses, it would only require 2 long sessions to earn. We needed to play through 2,500 points on 2 days and we'd be there. After a bit of a hunt, we found the machines we wanted to play at the Rio and settled down to play :) We had quite a nice upswing to start with :) Then stopped for some dinner from the cafe nearby. I had some buffalo tenders and garlic parmesan fries, and Chris had a Rueben sandwich with onion rings.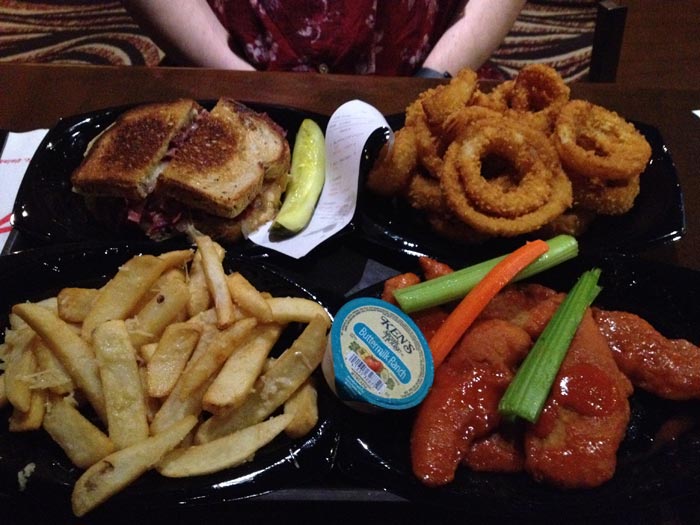 Huge amounts of food! All paid for with comps :) Free food always tastes best ;)
Then it was back to the machines to finish the days play. It got a bit boring for a while as the machine just kept eating my money, taking back all the earlier winnings. Apparently we still ended the day ahead of expectation but it's not much fun when it stops making the happy noise! Finally we'd played enough points and headed back to our room for sleeps :)