We had a fairly slow start to the morning whilst we packed up everything and eventually checked out of our hotel to head back to Vegas. There were a few things to do on the way, the first being in rather the opposite direction :) We had a massage class booked (to learn how to massage, not to receive one) in Beverly Hills. So more fighting with the traffic and then hunting for some lunch led us to Taco Bell. I love their array of sauces and the tasty foods :)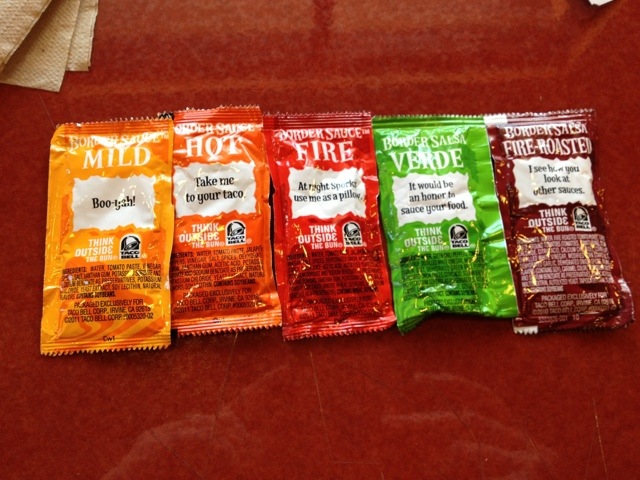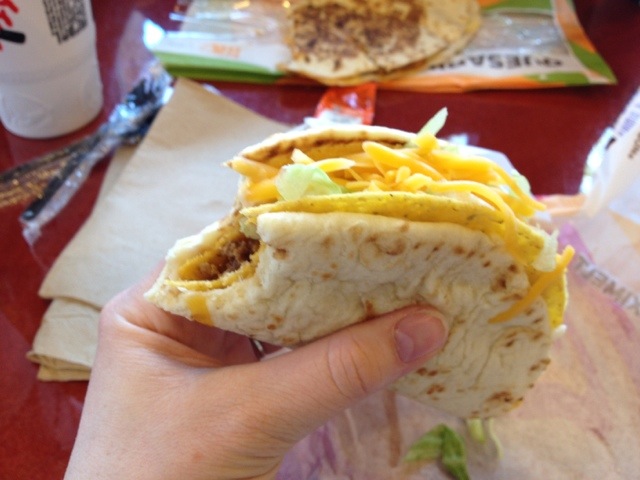 Taco Bell is one of those places I just have to visit every time we come to the US :) I love the idea of Mexican fast food and it's always so tasty :)
We had some time to waste before the class, and were still a little peckish, so we went hunting for donuts. Only, the closest place didn't sell donuts, nope, it sold fonuts…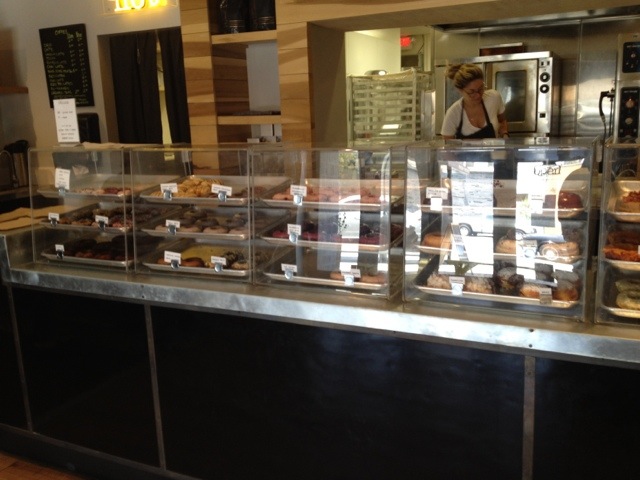 These are baked, not fried! I'd like to say healthier, but given the fillings and toppings I'm not so sure ;) I had a salted caramel followed by a caramel apple which had chunks of apple in the donut – yum! :)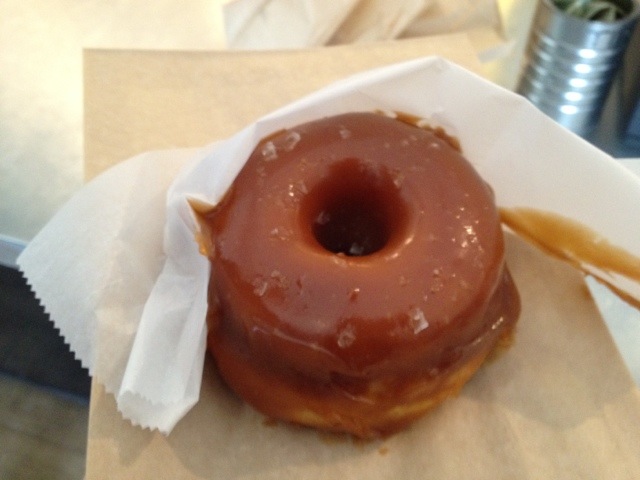 No photos from the massage class I'm afraid. It was run by Berora and it was a very nice way to spend a couple of hours. The girls get to learn first, and then the process repeated by the guys. You work only on your partner so no need to worry about strangers hands in strange places!
Now that we were all relaxed, it was time to start the long drive. Not a very exciting drive, although we did stop in Baker to buy some Alien Fresh Jerky :) Resisted the temptation to buy this: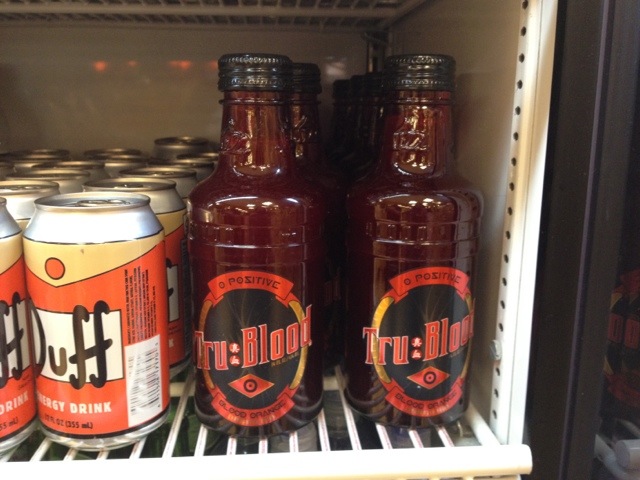 Once we finally got to Vegas we checked into the Plaza. This hotel is downtown, not on the strip. We do have a rather nice view of the Stratosphere though :) We're also above the Greyhound bus station!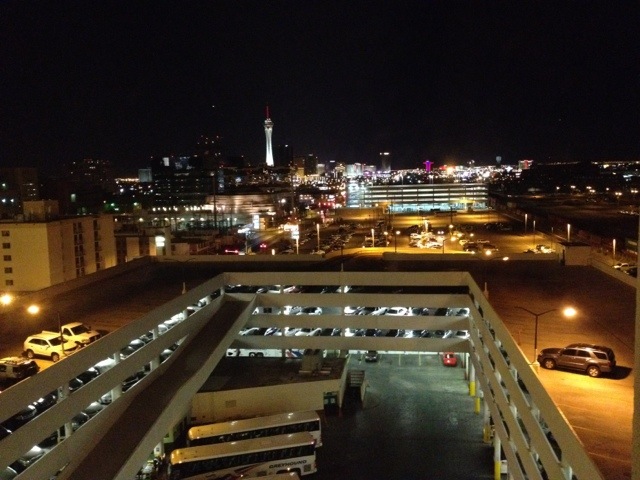 We finished the day with a trip to Tony Roma's which was a little disappointing as despite checking the menu earlier online, it had changed, and the starter I wanted no longer existed :( Still, we had good food, tasty ribs, and left satisfied :)