Today was a day of coaster based fun :) A nice early start with Poptarts for breakfast before walking over to Knotts Berry Farm. Amazingly the main gate is actually by the road, unlike many other theme parks, almost like they expect people to walk there! :)
We arrived just before they opened. We'd bought tickets online to save money and whilst the lady at the gate looked a little confused, her machine scanned the barcode from my phone screen with no problem and we were inside :) A short wait and then we were allowed into the park properly.
We noticed almost everyone went straight to Ghostrider, the huge wooden coaster which was closest to the entrance, so we walked on to the next big coaster – Pony Express. As the name suggests, rather than a normal coaster car, you sit atop plastic horses, in a leaning forward position held in strange ways! This was the only ride where glasses were not allowed, even with our funky straps. So Chris was rather blind for it (I had contacts) but seemed to enjoy it anyway and we went round twice in the front row before the crowd caught up and we had to move on :)
Next up was the mine train… If we'd seen the train before getting on we would probably have skipped it. It was actually a little driven train through areas with animatronic people mining. It was a little weird!
After that was Boomerang :) As the name suggests, this is a coaster which reverses rather than looping. It was good and fast :)
Random flower photo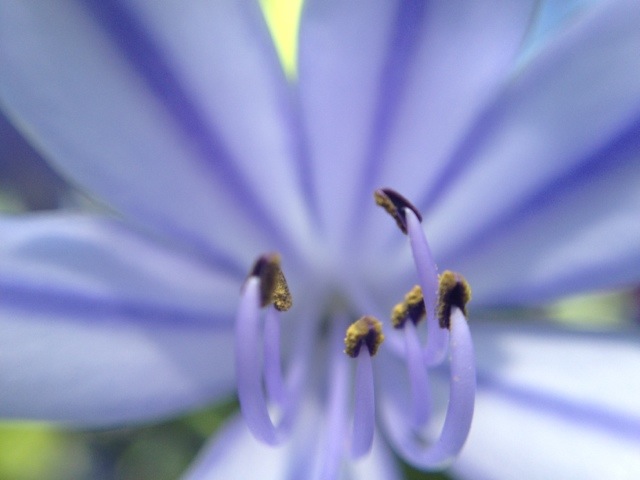 Boomerang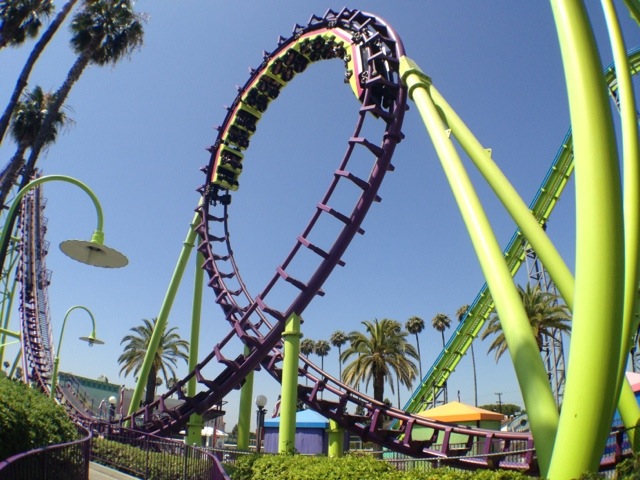 Why have teacups when you can have hats?!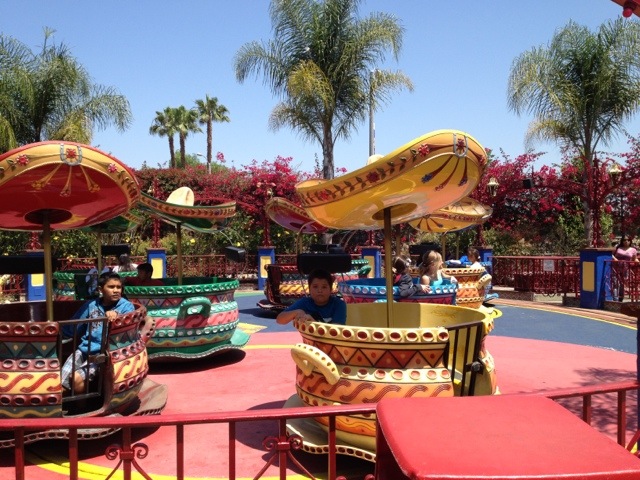 At this point we discovered Xcelerator was closed :( But we have now discovered it has been closed a while and wont be open till later this month so we didn't miss it specifically.
On to Montezuma's Revenge, a Thunderlooper type of coaster hiding in amongst two larger ones. High speed loop forward and then reversed :)
We declared it lunch time so we could hopefully skip the queues. Their menu hurt our head and eventually we shared a chicken tenders combo and then got a souvenir Snoopy cup and paid $5 to have unlimited refills all day (which we made good use of!) and a churro each :)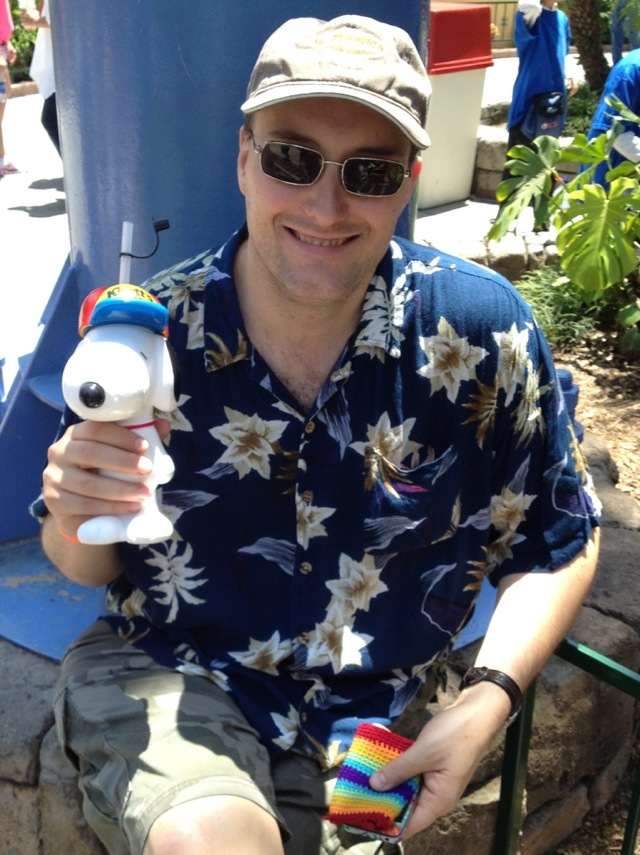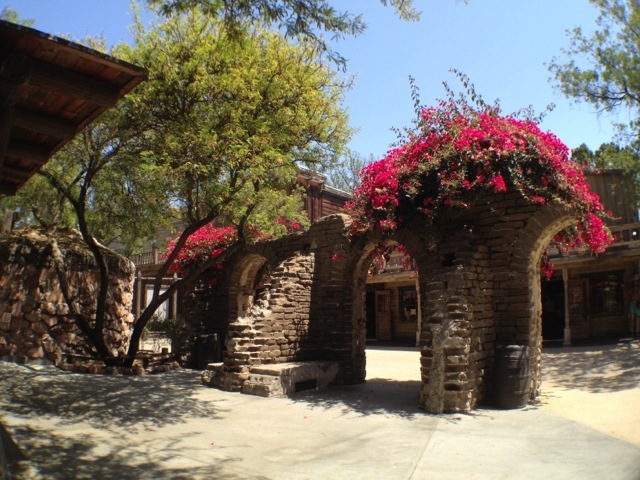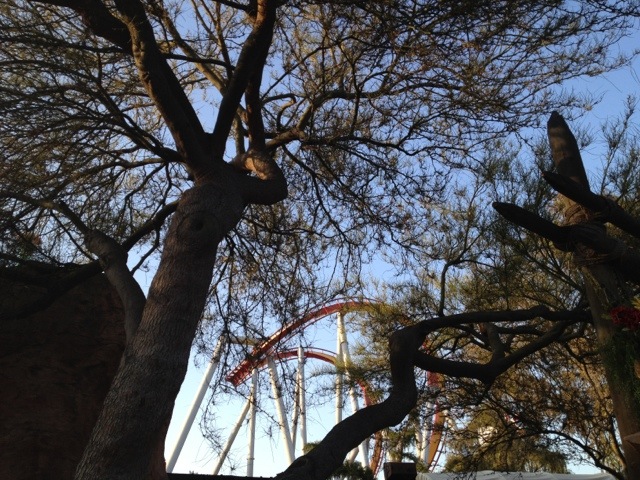 We went on Windseeker whilst letting our food settle which is a nice gentle rise to 301 feet and then a spin round to enjoy the view before a gentle drop :) Very nice and repeated later on too :)
Since we were near it, we then tried Jaguar which was a long but strangely slow coaster, very gentle and just kept going!
Then it was time for another good view as we went up Supreme Scream, which had both a fast ascent and descent, both very smooth.
Then time for Silver Bullet which was awesome! Long, smooth coaster with great twists and turns :)
Time for a bit of a break and wander through some shops on our way back to Ghostrider. This coaster was very, very long! It is also wooden and hence rather juddery and I came off feeling rather bashed and bruised! That said, it was a very impressive wooden coaster and good fun :)
Amazingly at this point it was still fairly early afternoon and we'd done all the big coasters! It was a lovely quiet day with a number of school trips there but very little queuing. It was great! Just how a weekday trip to a theme park should be :)
We wandered round some more, repeated Silver Bullet and Windseeker and once I eventually found a coin squishy machine with Snoopy, we declared it time to go home so we could get changed and go out for dinner before it got too late.
We'd decided to go to Cheesecake Factory, thinking we were headed to the super romantic one we went to last year. Alas, we were wrong. Still a lovely place but by the time we were seated (I think we got forgotten!) it was too cold to be outside by the dock and I requested we be reseated inside!
Eventually we got some very tasty food which I seemed to manage to eat all of :)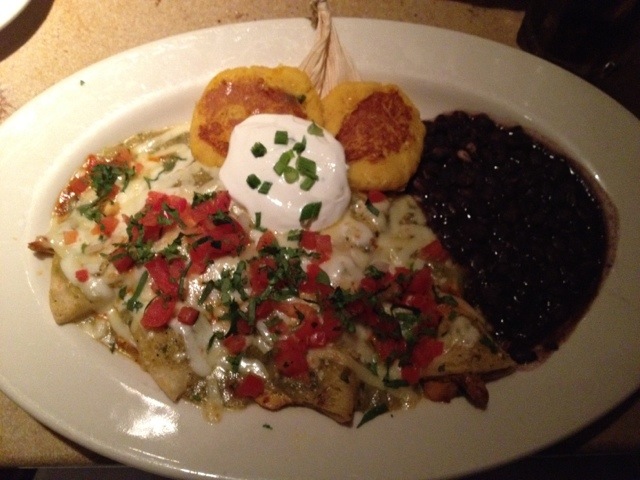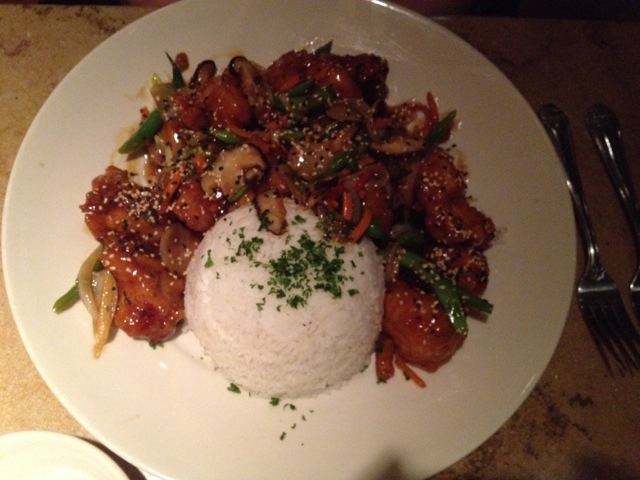 We took our cheesecake back with us as we were too full to enjoy it there. Only realising after the 40 minute drive back that we had no fork! D'oh!