Some time ago, Nikki and I went to a craft show where we saw parchment craft for the first time. I was inspired by the delicate designs, by the fact it looked very similar to the embossing techniques I already love, and I wanted to try. Alas, the foolish people had no beginners set, no deal for a newbie to get the basics, no temptation to spend.
I was a little sad to leave the show without the new craft, but fear not! Nikki found a beginners kit in Hobbycraft shortly after and it was soon gifted my way :)
Then it sat. Forgotten in a corner for quite some time. Till Chris turned on Create & Craft TV and got me wanting to spend money on my card making again. Then I remembered I already had a lovely new thing to try :)
Finally last night I got out the kit, sat down for a couple of hours, and made this…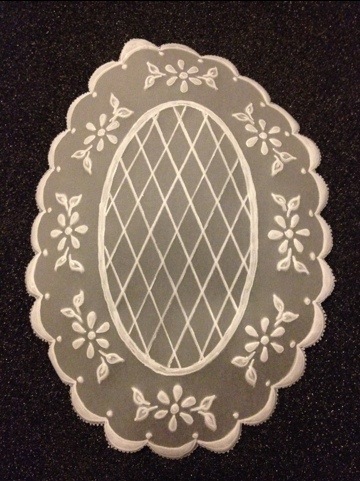 It was fun and fairly fast and created something rather lovely :) It's a bit wrinkly and needs sticking to some card to flatten it down some! But it's pretty :)
Tonight I made an actual card…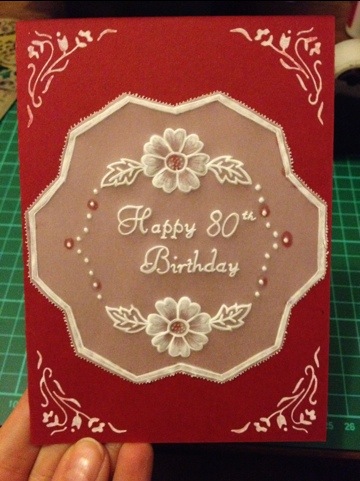 I think it's a really lovely effect and I'm looking forward to making the rest of the patterns in the kit and then designing my own :)
What do you think? Have you ever tried parchment craft? What's your favourite card making technique?