The final braid from The Shepherd's Hut was some lovely soft Polwarth in what turned out to be a bit of a pink colour way.  The photos looked a little more purple on Etsy, but the description did say pink.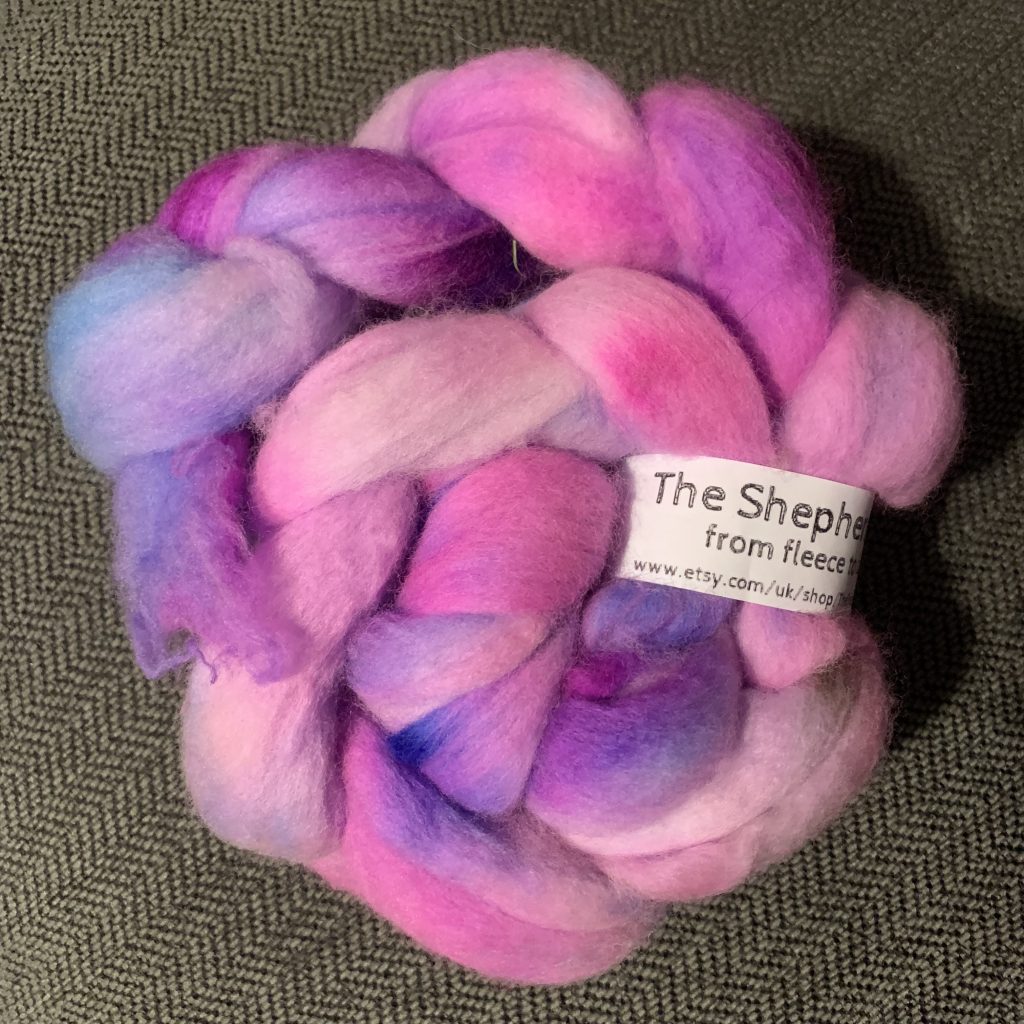 This fibre was wonderful to draft and spin with a worsted short draw – lovely and soft and well behaved :o)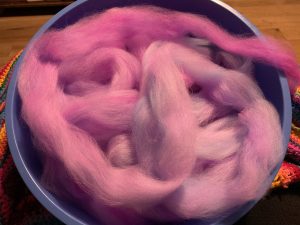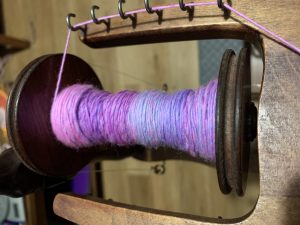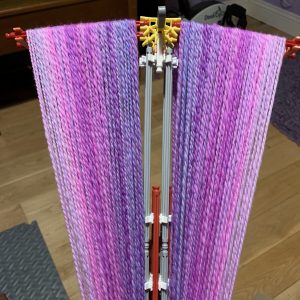 On the blending board I tried putting less fibre on and only make 2 rolags at a time, which I think was easier to do.  Though obviously makes it a little harder to keep my rolags all matching.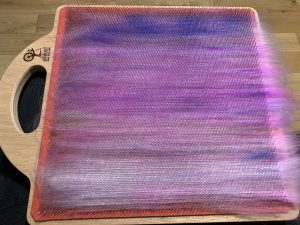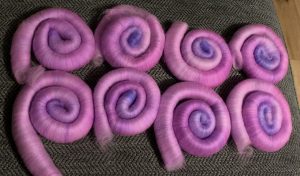 Whilst spinning this with a long draw it was really quite adamant about being spun thinner than I intended.  Although given the colour is so much lighter than my others I suspect it won't be making it into the crazy cardigan at the end so I wasn't trying particularly hard to fight against it.  The yarn is wonderfully soft! :o)