I decided it was time to try something other than Merino and thanks to The Shepherd Hut having a January sale I purchased a variety of fibre all in purples :o)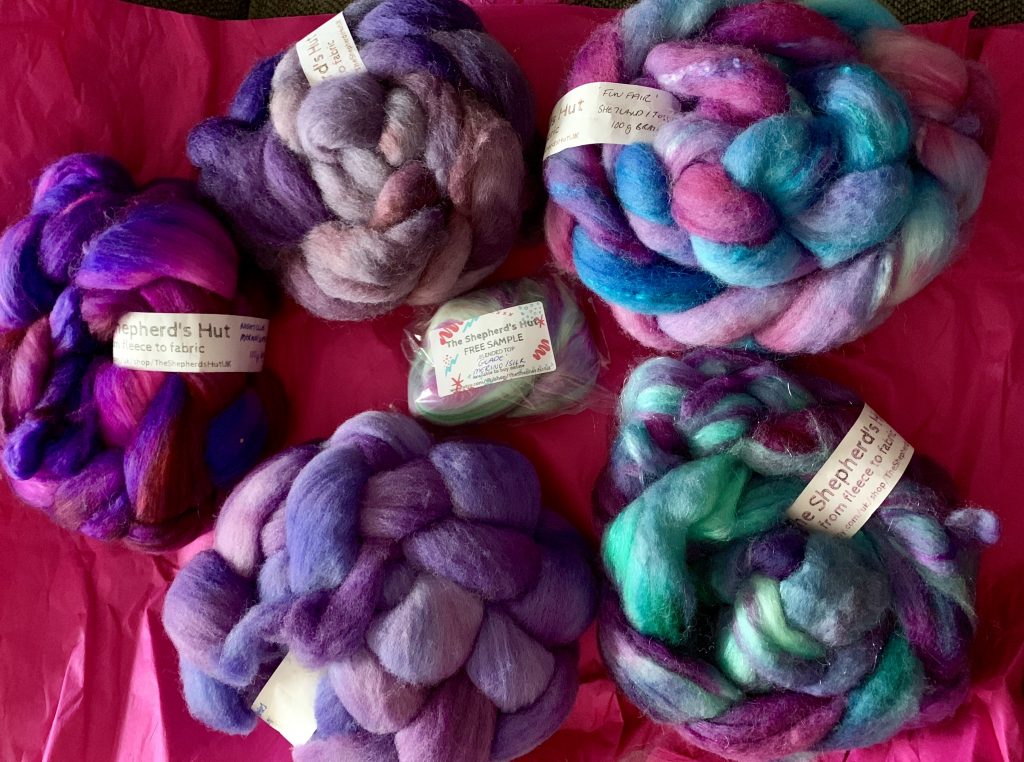 My plan is to try each braid at least two ways and then make a crazy cardigan out of the whole lot when I'm done :)
First up I decided to go for the BFL with trilobal nylon in "Minty Purple". The nylon adds a lot of sparkle to the fibre which has quite a lot of lustre itself.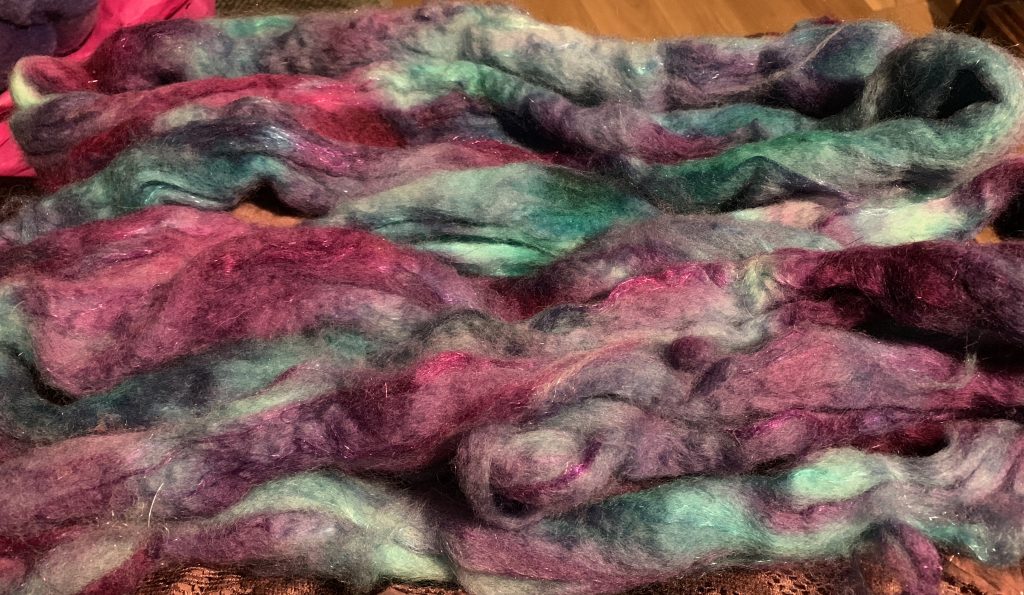 I started by splitting the braid in half and the first half I just spun straight from the combed top. Predrafting and then spinning, a simple 2 ply.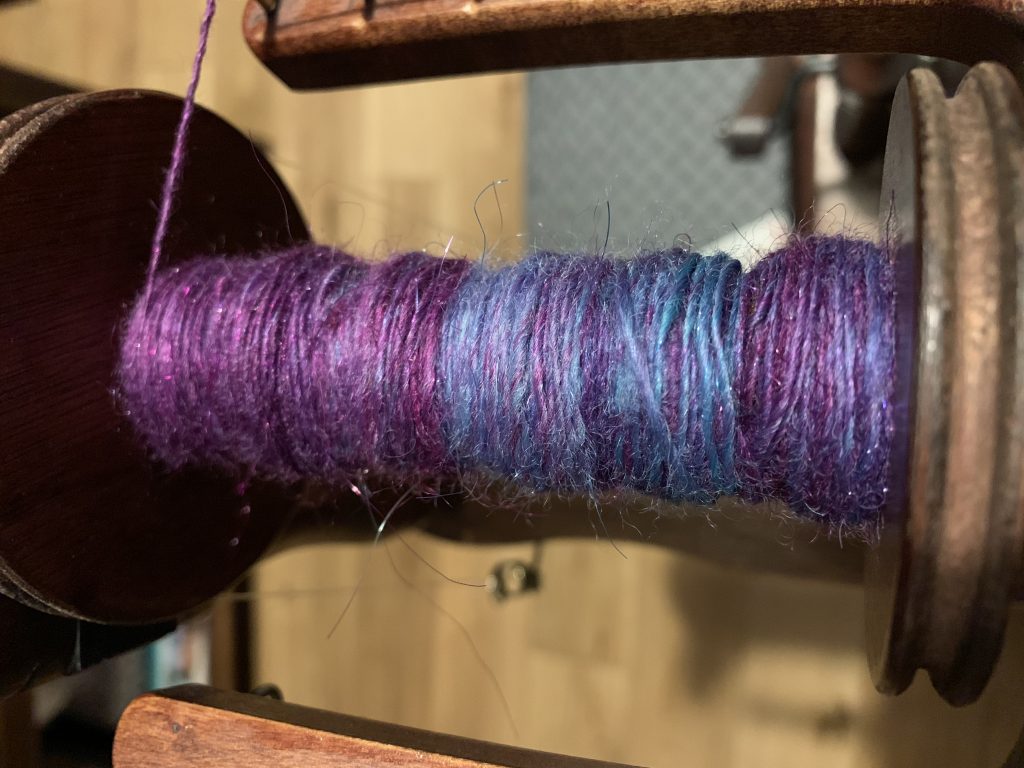 The fibre is pretty soft and easy to spin. It didn't feel too different to the merino I'm used to. The nylon sparkles ended up everywhere! ;o) I suspect I will be finding them for weeks to come :o)
The nylon sticks out quite a lot and I'm concerned it might feel itchy.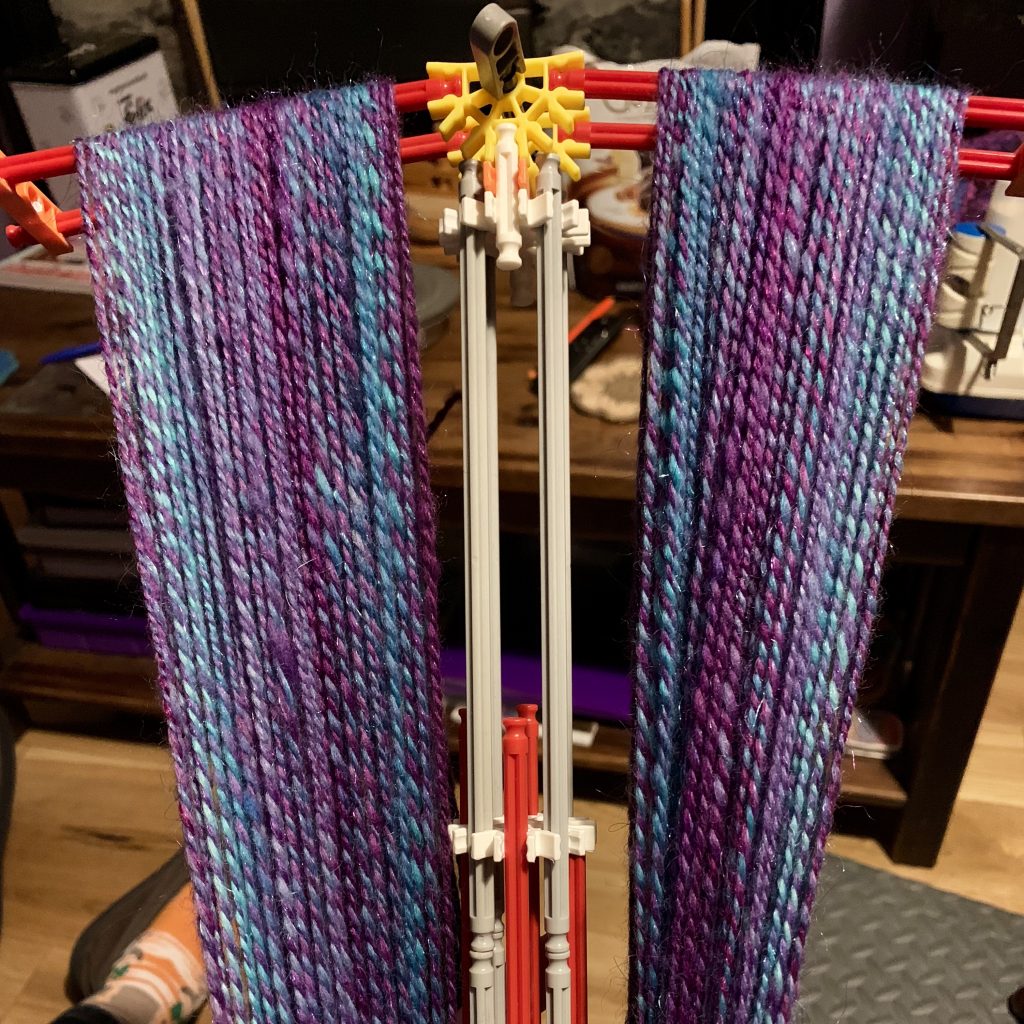 I thought spinning from rolags might help trap the nylon inside better so I had fun with my new blending board splitting up the colours to make these: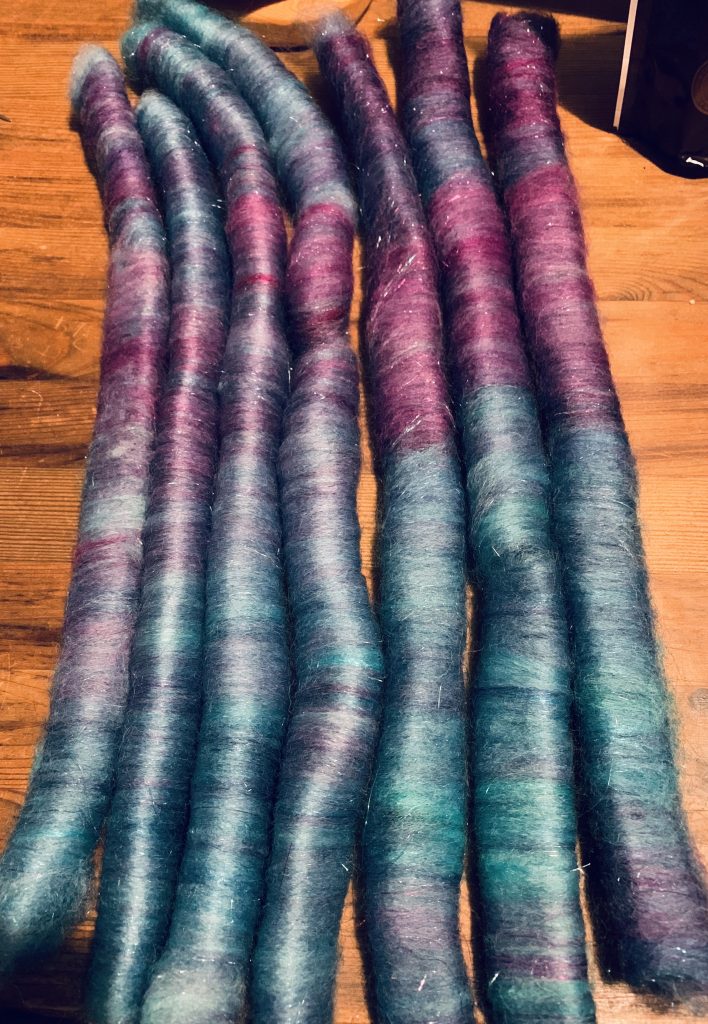 I find spinning from rolags a little more challenging to keep even and there are a few bumps here and there. It did seem to trap the nylon better though!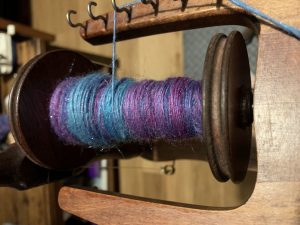 It's really hard to capture the colours well in the dismal lighting conditions at present!  I think the photos on the bobbins are probably the closest to reality.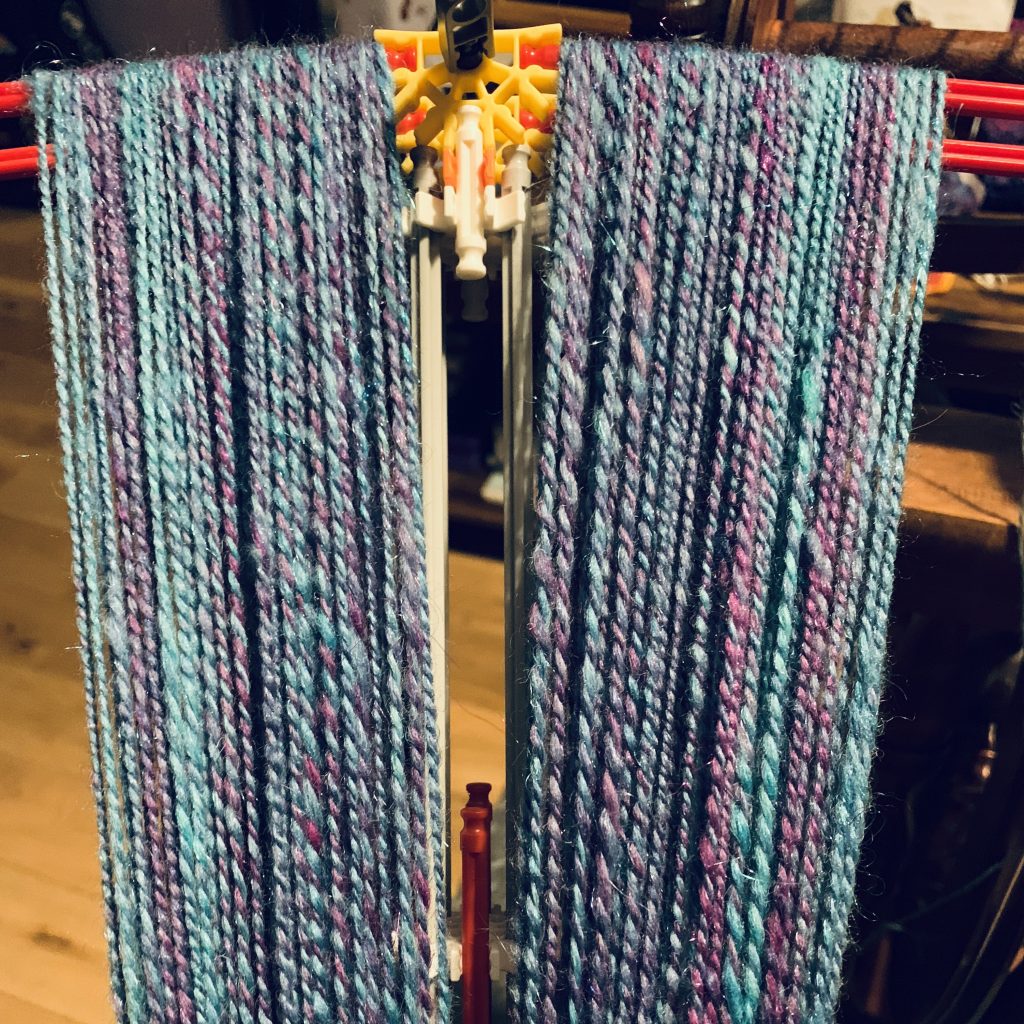 They're now both soaking and I'll need to compare them properly once they're dried :o)