Over the last few days I've been rather ill :o( So we haven't done much other than eating as that's about all that I have energy for :o(
Sunday we headed over to Gold Coast to try the dim sum lunch at Ping Pang Pong. Apparently everyone else had the same idea and the queue was long! So we decided to go to Noodle Exchange instead ;o) For $6.99 they do a lunch special with soup, spring roll, rice and a main you choose from a short list. It was all very tasty although Chris' looked like shark infested custard! :o)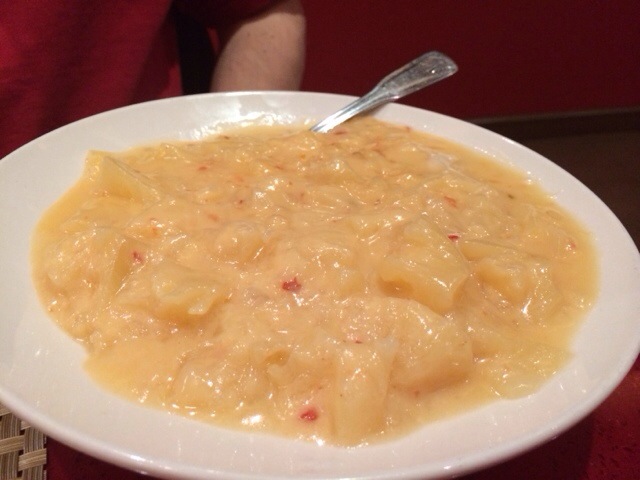 The real reason I'd dragged myself out of bed was for Blizz :o) We walked over to Palms and filled cups with frozen yogurt and tasty toppings :o)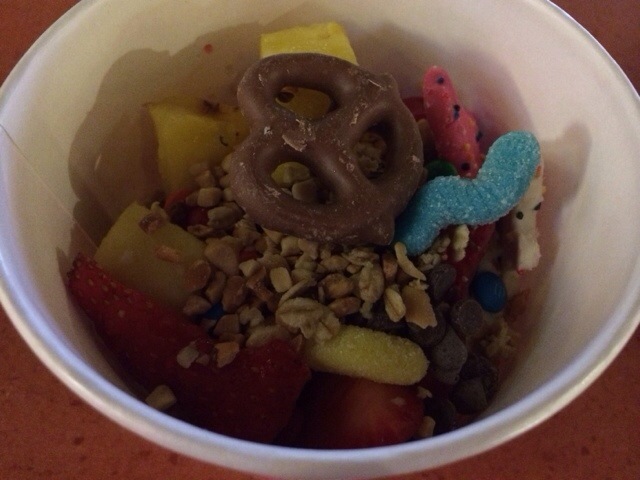 That was me exhausted so we went back to the room and I read for much of the day.
For dinner we walked up to Planet Hollywood for the Spice Market Buffet – we had a groupon which included all you can drink alcohol! Chris' Diamond card jumped us the long queue and sat in a special area :o) The food was tasty and they had a Mediterranean section which always makes me happy :o)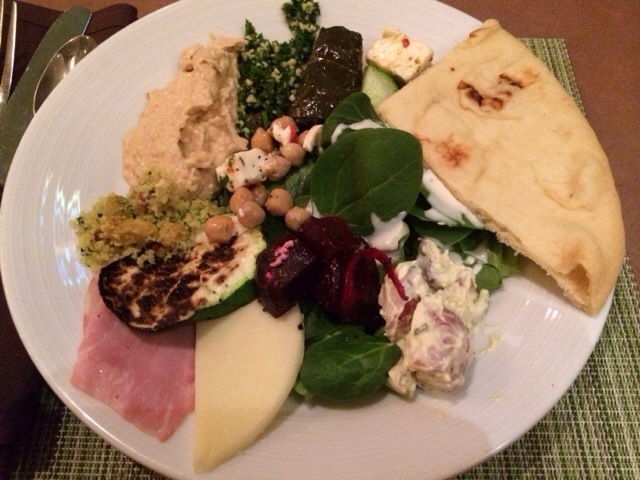 We had rather a lot of Rose wine with dinner too ;o)
Monday we had rather a slow start so decided to go to the Aria lunch buffet as we're not often hungry at lunch time! This was a MyVegas freebie which is good as it's an expensive buffet! The food is all very good but it's a bit cold in there and a large place which means it's hard to get back to the table with hot food!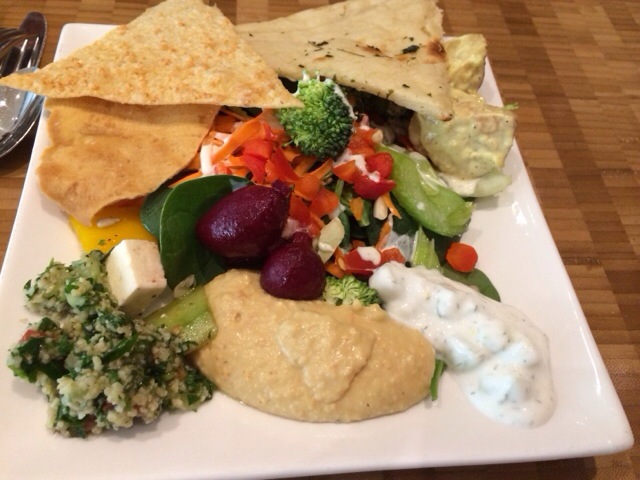 The salad was good though and another Greek section with hummus :o) They also have a huge desert selection and although their bread pudding is too sweet, they have some very tasty mudslide cookies :o)
We stopped at Walgreens for some supplies. Big box tiny half full pot of pills…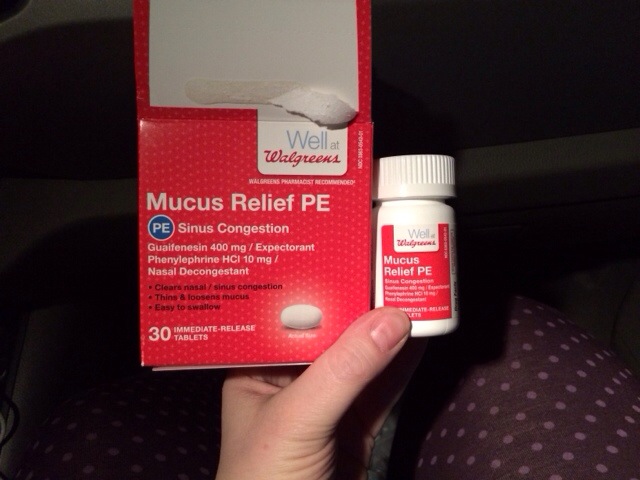 We decided to go to the Drive In to see the Lego Movie :o) It was a very sweet film with plenty of giggles and lots of fabulous Lego :o)
Then on Tuesday we started our day with brunch at Terribles. Where we shared a pastrami sandwich and a "sample platter" and discovered that here "sample" means huge piles of food! :o)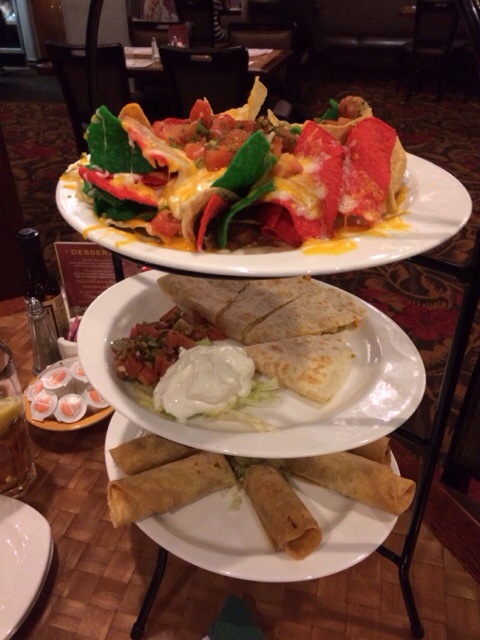 We went over to Sam's Town and did some gambling before heading down to Palazzo to see Panda!
The show was a little crazy ;o) There was a bit of odd audience interaction. No one seemed to understand when the panda was hunting for the map that we were supposed to help! There were giant panda balls to bounce over our heads too! Good distractions whilst they changed the stage around.
The panda suits were cute and the acrobatics were very impressive. Never seen such extreme Diablo before! :o)
The story was a little bizarre, not helped by the lead characters being played by different people to do the different acrobatics! But it was sweet and enjoyable :o)
We finished up the day by trying some non-Hooters wings! They were okay bit not as good ;o)