Obviously the first step on a Vegas holiday is getting here! :o)
We started on Sunday evening driving down to London to stay in a hotel for the night. In the morning we dyed my hair for the holiday :o)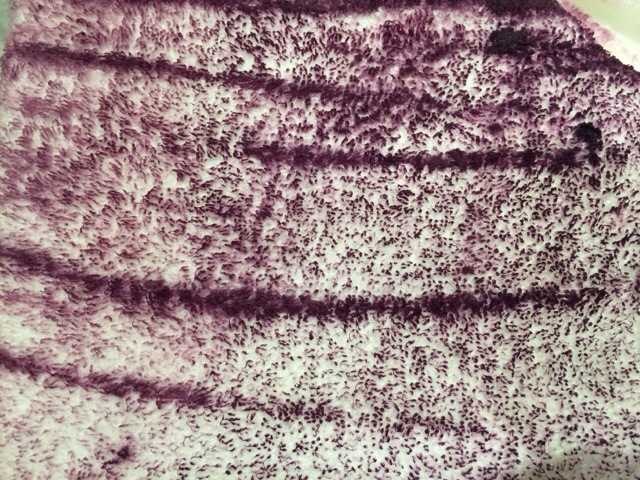 We skipped the breakfast option at the hotel as they wanted £17 each for a continental breakfast! Crazy! We also skipped their bus to the airport which was £4 each in favour of the free bus from over the road! ;o)
The checkin process and security were very easy. Friendly staff and fast :o)
Time for some food at Giraffe. Very tasty :o)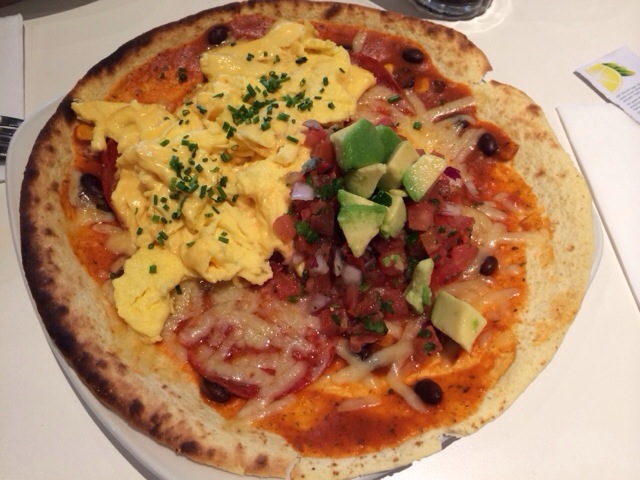 We did a little work before a crazy dash across the airport for the flight! We weren't last but we weren't far off! It was so far to the gate!
The flight was good. Tasty food, friendly staff, good entertainment :o) we managed to set up the iPad so we could both see to watch Prison Break together :o) I did lots of crochet :o)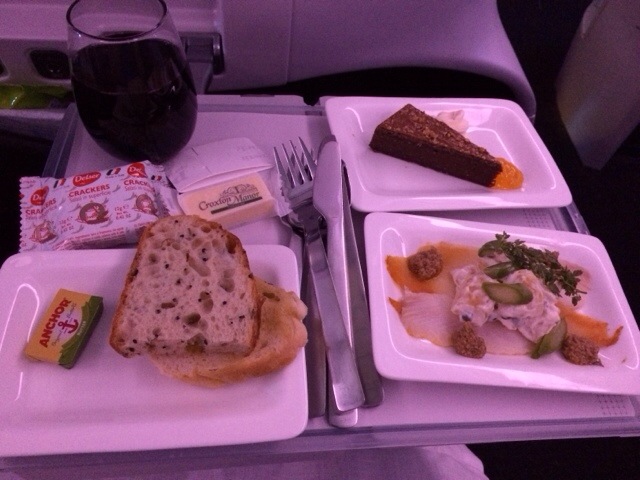 We landed into LA just after 6pm and the customs line was very long! It was gone 8 by the time we were through, had our bags and got into a car!
We didn't have far to go to get to our hotel for the night, but it was rather awkward and took multiple attempts to find the entrance to the car park!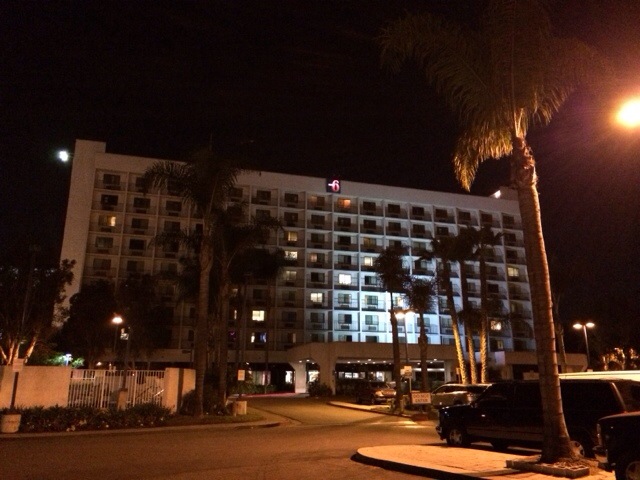 We grabbed a bag of Cheetos and a water from the vending machines and collapsed into bed for a few hours :o)
It was before 5 when we got up, packed and started the drive to Vegas :o) We grabbed a donut and smoothie from a 7 Eleven and then drove through far too much traffic for that early in the morning!
We stopped for breakfast in Summit Valley at a McDonalds before we ran out of civilisation ;o)
The drive was easy and we stopped in Baker for jerky and, randomly, puzzle books! For research into US publishers :o)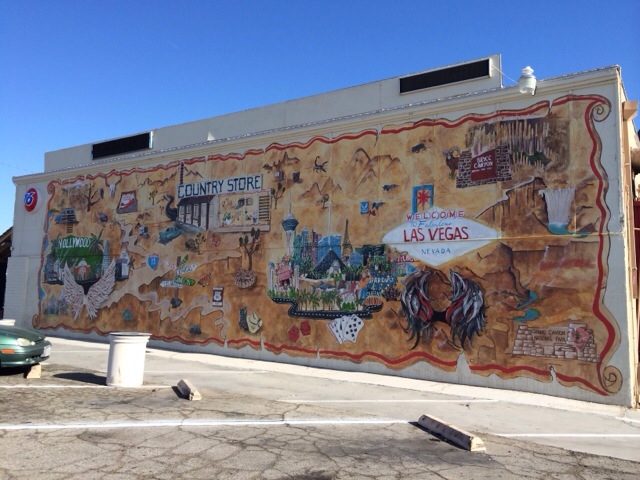 Arrived in Vegas and got checked into the Flamingo! We had a little wander round the Linq whilst waiting for our room and found a giant flamingo!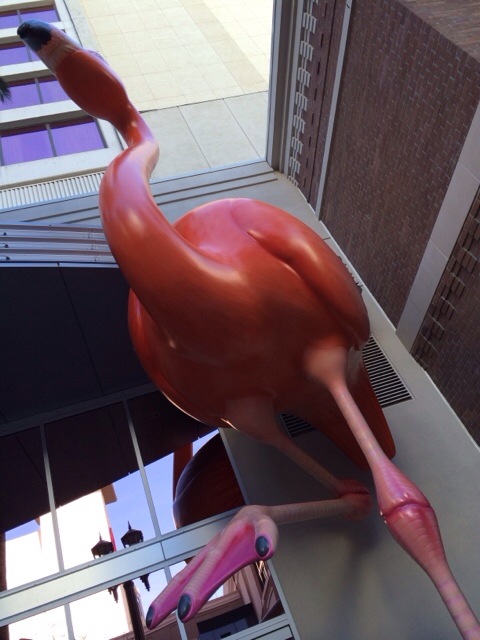 Once we'd unpacked it was time for the obligatory first trip to Hooters for wings :o)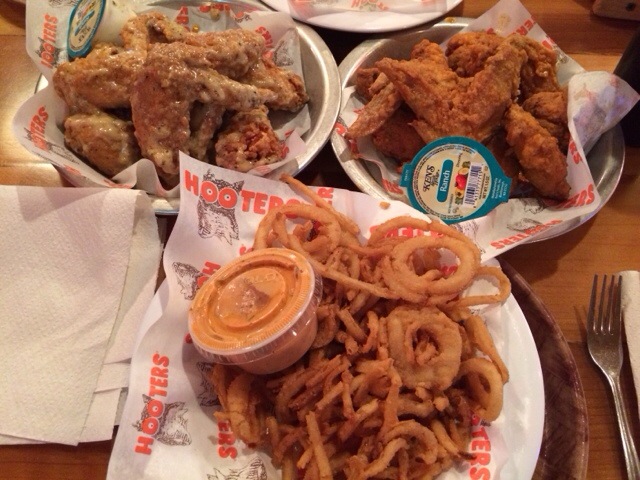 We spent the afternoon hunting for a bank account and eventually got one! POWGI now has a US bank account! Yay! :o)