The last of my first set of fibres from The Shepherd's Hut is this Charollais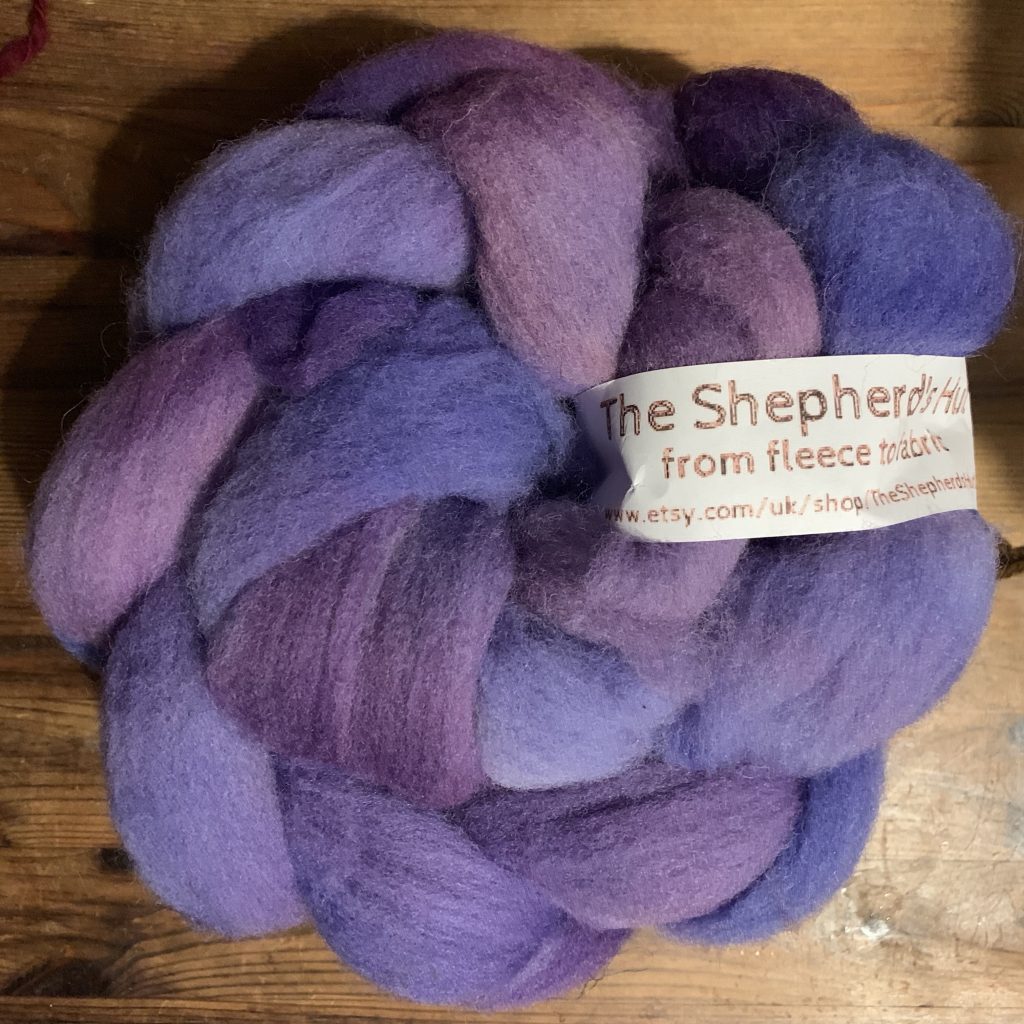 The individual fibres have an interesting crimp to them which makes it feel really sproingy and stretchy!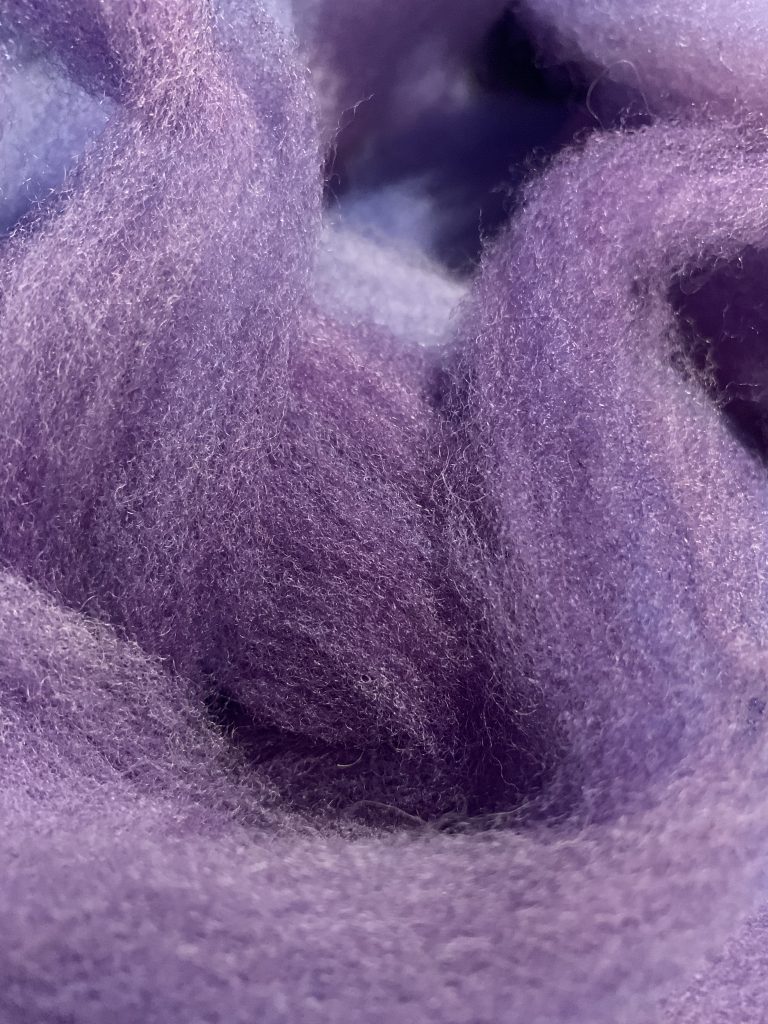 This weird stretchiness actually made it rather challenging to spin for me.  The fibres just wanted to stretch rather than draft out neatly.  Plus the ply back tests all looked kinda weird whilst I was spinning the singles.  Thankfully it actually plied up nicely despite the oddity :o)  It only just all fit on my bobbin which was a surprise!  I didn't actually weigh this yet so maybe I have more than 50g?  Or maybe all that bounce has made fatter yarn?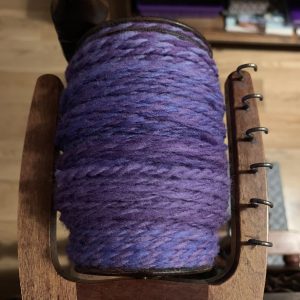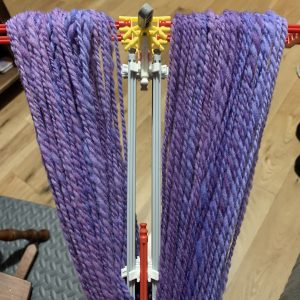 The second half I put on the blending board, and then regretted it somewhat.  These fibres did not want to come off the blending board easily!  Nor was there much variation in colour to spread out on the board.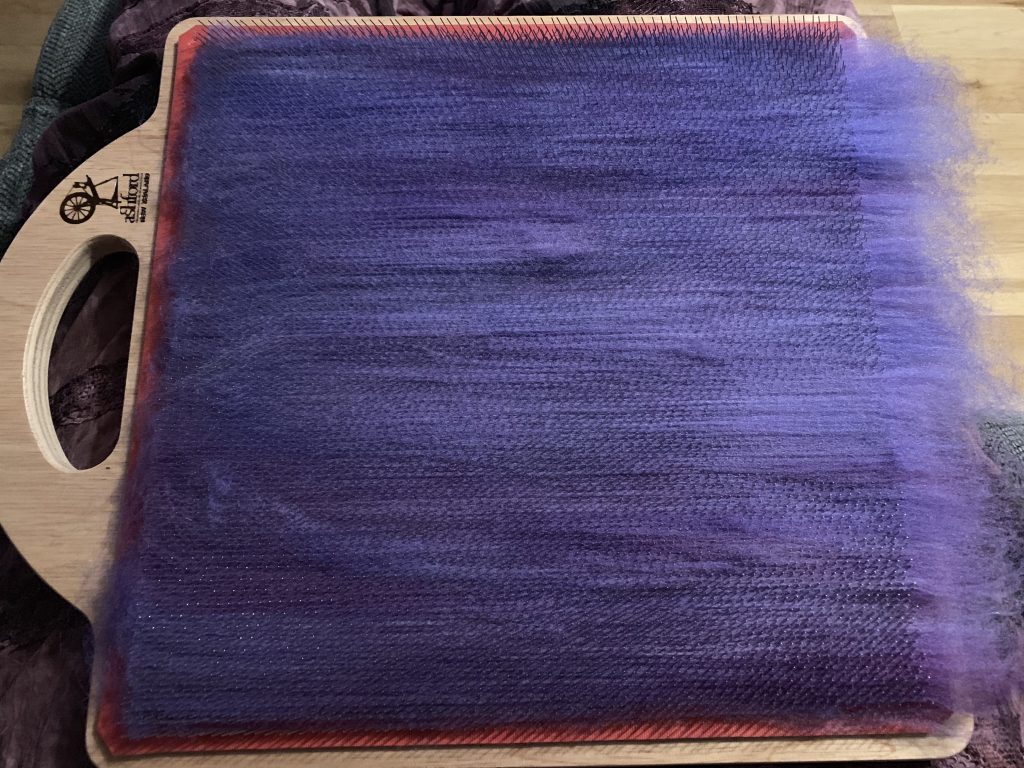 I ended up with 4 rather fat, dense rolags rather than my usual 8.  At least I did manage to get it off in the end ;o)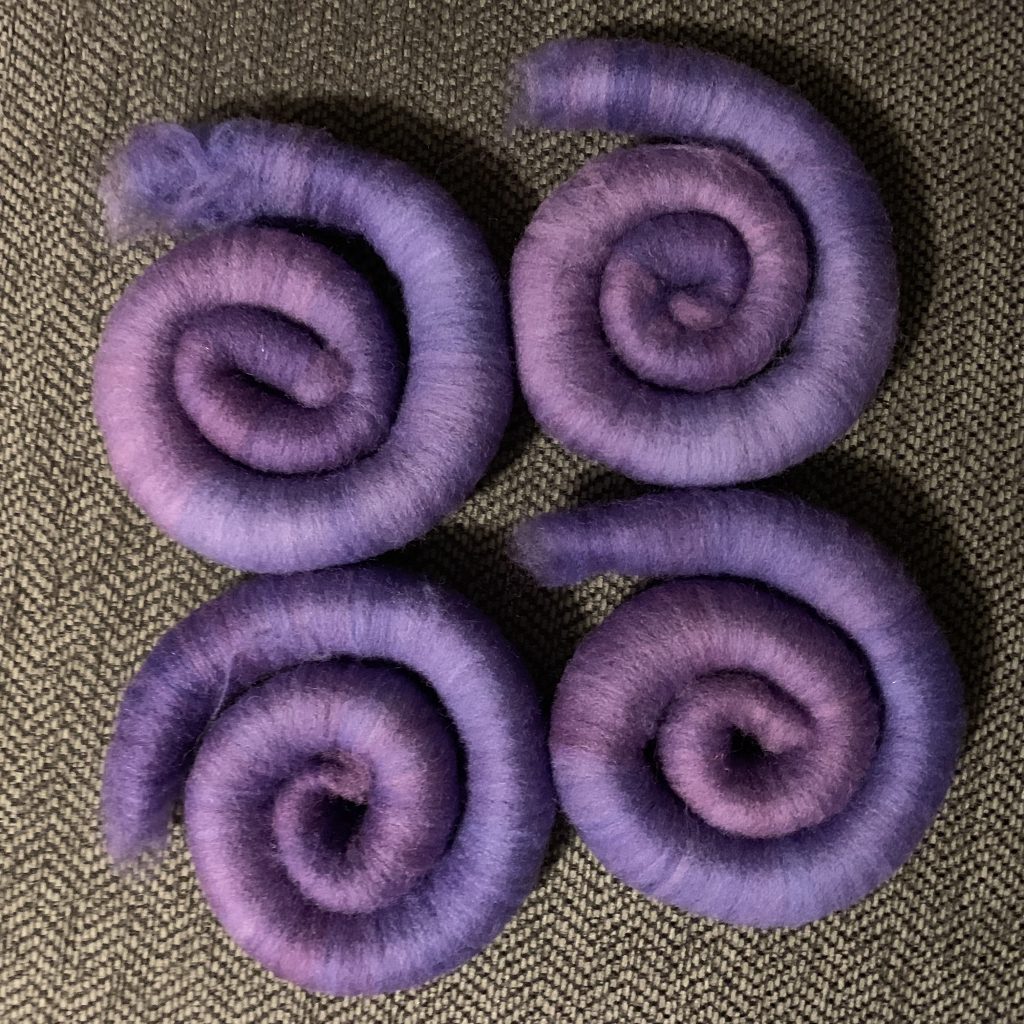 I opted for a long draw again which was slightly easier than my short backward draw for the first half, although quite uneven in places.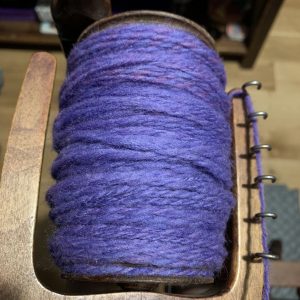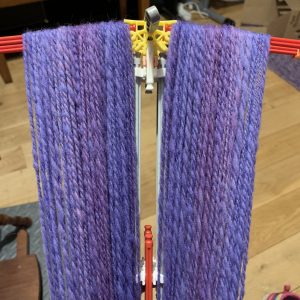 Another very full bobbin after plying – this fibre is definitely a weird one!  I'm not sure it will be usable in the final project as it is quite a bit thicker than the others at present.  I'll have to see how it feels once washed :o)