After the excitement of the wedding I'm not sure the rest of my blog posts can possibly compete!
Yesterday I spent most of the morning getting the wedding post finished. The internet was slowing me down!
We started the day with a buffet at the Gold Coast – amazingly our first buffet of the trip so far!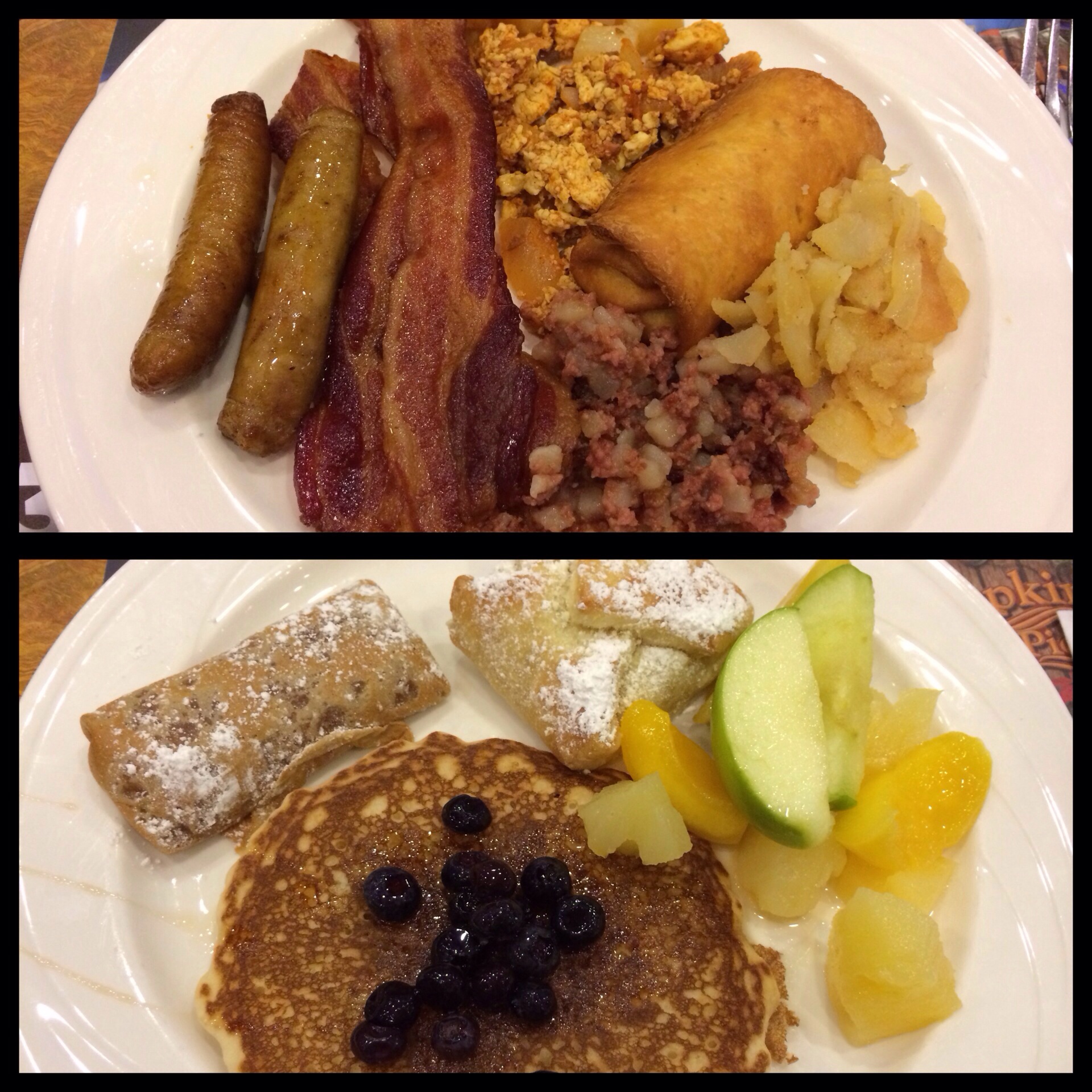 Getting the post finished got us kicked out of the buffet, then roasted on a bench in the sunshine, and then finished whilst sat on the cold car park stairs! Now that's dedication ;)
Once done we finally gambled! Turned Chris' free slot play into a win and then got free blankets at Orleans :)
We stopped to watch the planes at the airport whilst eating a sandwich and waiting for Colette to arrive and then dropped her at the Quad. This was followed by a drive down the strip to admire the neon :)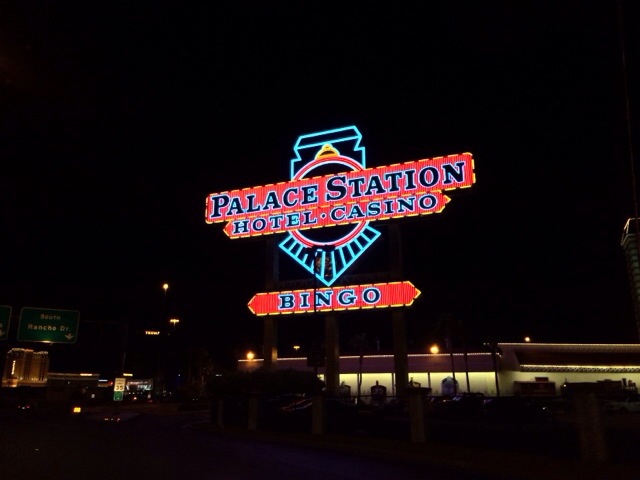 We finished the day with food delivered by rollerskate at Sonic :)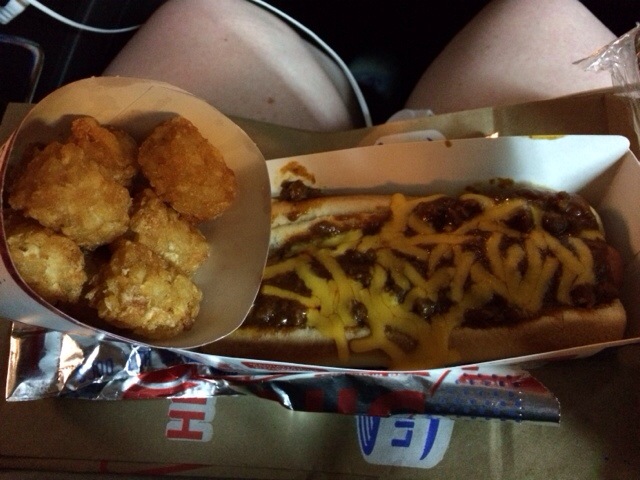 Today we had to check out of Rio and into Sams Town. I've never stayed here before – it's quite out of the way but a nice place :) We tried to play for a free buffet but then discovered it was the wrong day! So we went to TGI Fridays instead.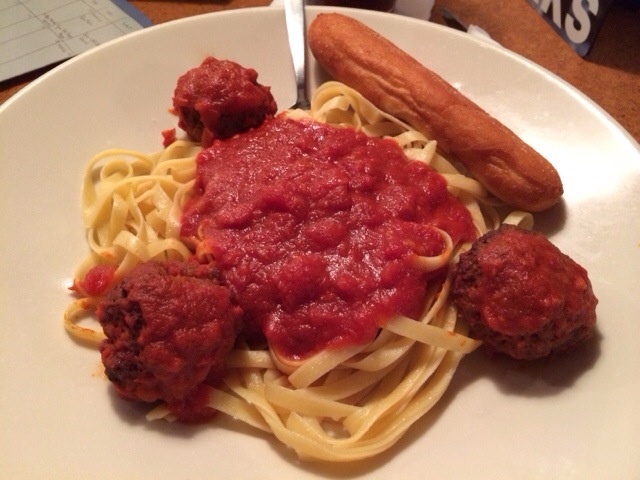 Very tasty spaghetti and meatballs from the specials menu outside the restaurant – so special the waitress had never known anyone order from it before!
We spent a lot of the day playing at Palms to earn a $25 gift card. Just as we were about to stop, this happened…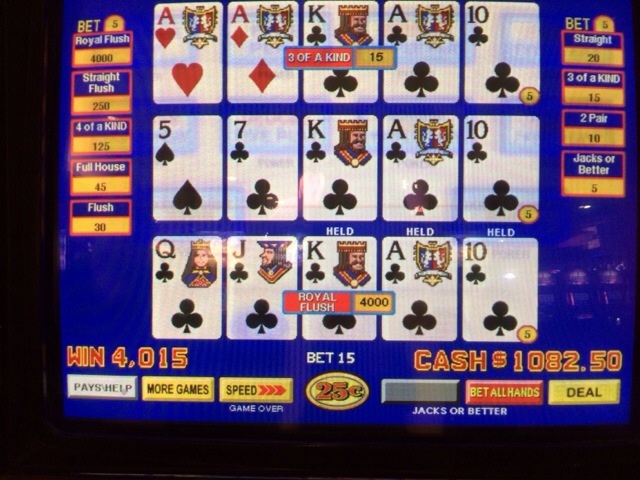 My first ever Royal Flush! Woo! :D
We celebrated with Panda Express and Blizz :)
Then it was off to MGM to watch Ka, a Cirque show. We had awesome seats to watch the amazing acrobatics :) I loved it! Particularly the spinning wheels combined with skipping ropes! Craziness! :)