Apparently I can't focus on one craft project at a time right now. After dabbling on eBay and gaining some fun things for my parchment craft (a year of magazines with lovely patterns, more templates and stencils and card blanks) I haven't done any more. In my defence, I had an incident with a bread knife and didn't feel particularly capable of anything intricate.
So I did some knitting. My huge fluffy blanket is now past halfway! :)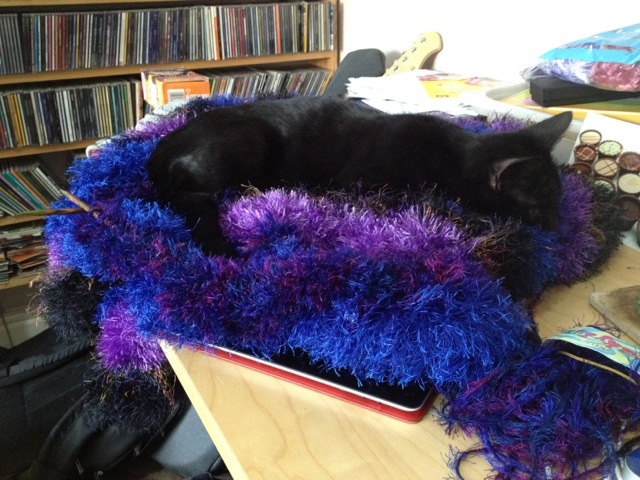 Apparently, it's impossible to take a photo of the blanket without a cat on it! They do seem to love the fluffy! :)
My pretty summery cotton top got to the point where I really needed to try it on and stopped because I needed a longer cable. I ordered and waited and waited, finally realising I'd ordered them to the wrong address! I have now tried it on and it fits so far :)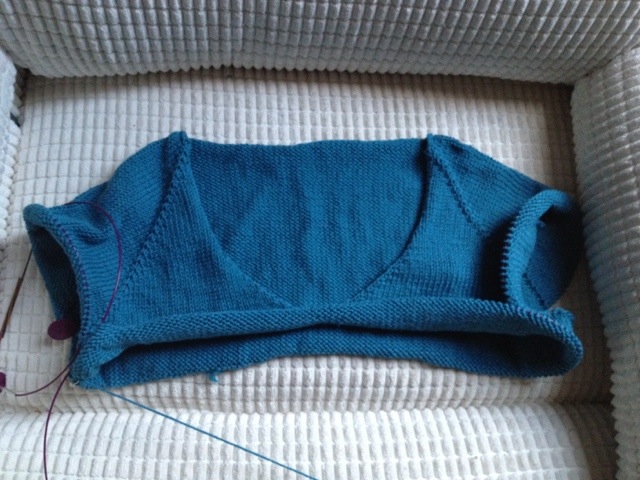 In the mean time though I started a plaited rug made from strips of denim taken from old jeans. It requires quite a lot of sewing which I'm not so fond of, and hence a lot of my eyes. Not a project for in front of TV I want to watch!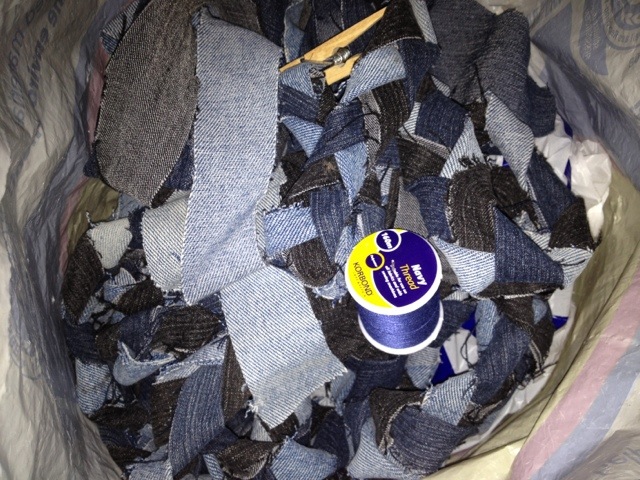 Saturday I decided I wanted to make some coasters :) A few hours later I had 4 rather pretty ones:
Then I finished off a fifth in a lacy pattern Sunday morning which might get a second to match later.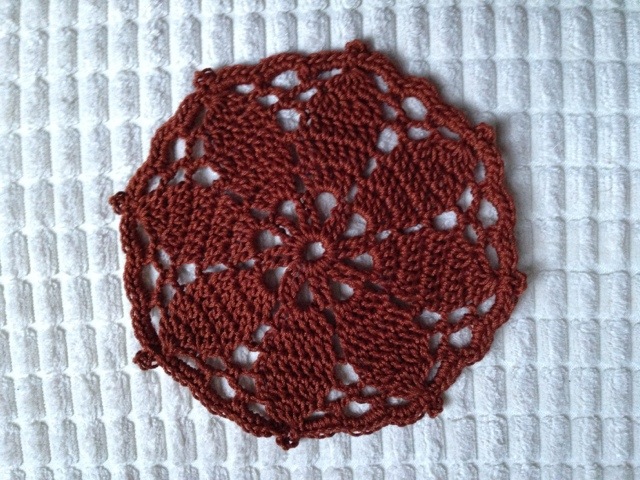 Then I decided I wanted to make placemats and am now halfway through the second one of those!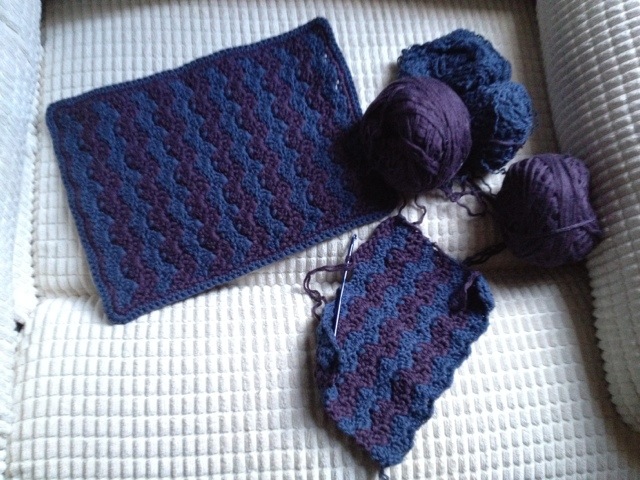 Oh and because I got my new cables I also got my new sock needles and want to start a pair!
I really need to focus on finishing some things and not keep starting things! :)